3 minutes
Whether lenders use a third party for all or a portion of their collections efforts, doing so allows them to increase productivity and reduce costs.
Sponsored by SWBC
This is an excerpt from SWBC's latest ebook, The Recipe for Risk Management. 
With a strong economy and an increase in jobs and wages, consumers are more confident when it comes to their spending habits. These spending habits have impacted the number of loans that lenders are offering to borrowers. While this opens up opportunity for more business, it also increases the risk that lenders face. Lenders must be prepared with a well-thought-out plan to collect on delinquent accounts. 
While some lenders opt to keep their collection efforts in-house, there are numerous benefits to outsourcing the task. Outsourcing collections allows financial institutions to shift their previously committed focus to: 
Expand on areas with potential growth. 
Focus on the overall strategy to increase their bottom line.
Eliminate or re-allocate resources focused on back-office processes. 
Invest saved time on efforts that build and grow customer relationships.
Allow employee growth by opening more opportunities to focus on specialized areas other than collections. 
Whether lenders outsource all or a portion of their collections, outsourcing allows them to increase their productivity and reduce costs. Due to economies of scale, it can cost a third-party collections team five to 10 times less to collect a dollar than it would cost a financial institution. Outsourced collections may be done in a first- or third-party environment—based on client portfolio and applicable laws. 
Here are three cost-saving benefits to outsourcing your collections to a third party. 
1. Leverage scalability. Choosing to outsource collections allows you to take advantage of the scalability of an organization that is heavily invested in the business of collecting. It is their expertise, so it doesn't have to be yours. They've already invested in the technology, infrastructure and employee training needed to excel at the debt collection process. Collection agencies have the collections process down to a science, deploying dialer technology and state-of-the-art staffing models to ensure that collection agents are making the maximum number of calls during peak evening and weekend hours. 
2. Save on training-related expenses. Successful collection agents are highly trained and skilled at their jobs. They know how to be direct but still treat your borrowers with respect and empathy. Not everyone has the skillset to be a collector. The right individuals exhibit patience and can remain calm under pressure, particularly when dealing with emotional, delinquent borrowers. To confirm you have a successful staff of collectors, you will have to make an investment in both the hiring process—to ensure you've hired the right people for the job—and the training process to ensure those individuals are properly and thoroughly trained. Choosing instead to outsource your collection efforts can save the HR-related expenses of hiring and training in-house collectors. 
3. Reallocate time. Time is a non-refundable resource, and every minute your employees spend doing such tedious, back-office functions as collections is time spent away from revenue-generating tasks they could be doing. It can be difficult to quantify this time commitment, but consider this scenario: Your collector spends an hour of his or her day making calls from a delinquent borrower list. Of that list, direct contact can only be made with five of the borrowers because the calls are during traditional work hours. Of the five borrowers reached, two make payments, and the other three make promises to pay. Now, the same collector has to generate promise-to-pay letters, print them, address the envelopes, stuff and stamp, and, finally, place them in the mail. He or she also has to notate each individual account. The entire process more than likely takes longer than an hour and some tasks may not get completed until the following day, placing your collector further behind. Meanwhile, in the same time it took your collector to do all of this, an agency could have tripled those stats to increase your collection rate, and had time leftover for cross-sell efforts. Getting back the gift of time allows you and your employees to reallocate this non-renewable resource and focus on more strategic, long-term goals.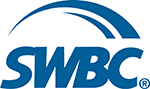 Victoria Penn is AVP/marketing for CUES Supplier member SWBC, San Antonio, Texas.