12 minutes
How providing a consistent member experience leads to growth
I admit, I was a huge fan of the '90s cult classic television show "The X-Files" and its two lead agents, Dana Scully and Fox Mulder. Uniting their strengths of science and gut instinct, Scully and Mulder would, week after week, thwart assumptions to reveal that the "truth is out there."
If you are a growth-minded credit union, you should be on your own search for the truth and specifically looking for the X-factors that will deliver results. In this case, X stands for experience. There is an emerging trend of having CXOs (chief experience officers) on the executive team at financial institutions and many other growing companies for good reason. Consumers today are looking for personal and memorable experiences that will keep them coming back to your organization time and time again.
The masters of retail—think Apple, Disney, Ritz Carlton and Zappos—know that what matters is not simply serving their customers but providing an experience. Service is inherently transactional or reactionary in nature, such as doing what is asked or fixing a problem after it has occurred. To provide an experience, however, is to make an interaction personal and memorable for the customer by anticipating needs and proactively recognizing an opportunity. Good experiences can foster a long-term relationship with a customer based on engagement, which leads to loyalty.
Not only have consumers come to expect and seek out an experience in their interactions with companies, they simply won't tolerate a bad one. A study entitled "Customer Experience Matters" found that customers who have a great experience are nine times more likely to recommend, eight times more likely to trust and seven times more likely to forgive, buy again and try new offerings. In addition, an Oracle study links the customer experience to loyalty, with 74% of respondents saying experience impacts their ability to be loyal, 40% saying they are willing to pay more for a better experience and 59% saying they are switching brands due to just one poor experience. For those that don't run to the competition after one bad experience, 39% will decrease their spending and 17% will stop spending all together.
There is good news in the numbers for experience-focused companies. A study of 27,000 consumers across 14 industries found that companies with a customer experience focus achieve a 20% increase in customer satisfaction, up to a 15% increase in revenue and as much as a 20% decrease in cost. In other words, providing an exceptional experience leads to growth.
Like the X-Files agents, credit unions need to examine the science behind experience. Channel your inner Scully or Mulder and recognize that, if growth is the goal, delivering a consistent member experience is the answer. Here are the four X-factors of experience-minded companies that will help your credit union transition from a service provider to an experience creator.
X-Factor 1: Change Your POV
Credit unions are inherently internally focused. Great thought and care go into policies, procedures and daily transactions. However, it's a struggle seeing past what is done every day to the more important question of how you are doing it. It's time to change your point of view to be member-centric, looking from the outside in, rather than the inside out. When was the last time you actually stopped and observed the experience at your credit union to open an account, get a loan or become a member? When did you most recently experience your credit union through the eyes of the member rather than that of an executive?
Changing your point of view means understanding what your members want and understanding the journey they need to take to get it. Shift the focus from your products to your members' needs. For example, the credit union view is to get the member to finance a car, but the member's need is to have a car that can get his or her family safely from point A to point B. The car is what is important to the member; who finances it matters little. The same perception applies to a mortgage. No member wants a mortgage—what they want is a home.
Prioritize your member journeys. Identify what is most important to becoming (and staying) a member and increasing their trust in you as a provider. Start with what matters most: becoming a member, applying for a loan and opening an account. Map three to five member journeys through those processes. Figure out where there are gaps, how to improve and how to develop solutions to meet currently unmet needs. Review your policies and procedures on the member journey, in every channel and from the members' perspective.
Amazon believes you shouldn't just listen to your customers but should understand them. All employees, managers included, should be able to work in a call center, and Amazon managers do just that for two days each year. Everyone gets into the trenches to fulfill orders and understand the experience of buying, returning and exchanging. By doing this, all employees learn how important the customer point of view is to their business, and it allows the company to identify the pain points, the gaps and the "Oh, man, I didn't think it worked like that" parts of the process.
One way to do this at your CU is to use your employees to uncover opportunities in your experiences. Take time during new employee orientation to have your employees "try on" your credit union. Give them time to open accounts, download the member app, even apply for membership or a loan. Make sure they understand the member experience and invite them to tell you how to make it better. Also, invite longtime employees to get to know your new products and services. Have employees outside the project team get involved with the rollout and help frame the member interaction. Your employees will enjoy being part of the process and will be better equipped to make recommendations and answer member questions.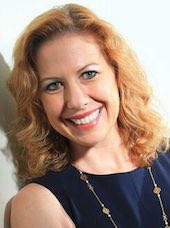 Bryn C. Conway, MBA, CUDE
Your brand promise and the experience you provide is what sets you apart. It tells your team, your members and your potential members who you are and why they should choose you.
X-Factor 2: Organize Around Member Experience
The commitment to create and improve member experience is one that must be made across your credit union. From the C-suite to the back office, from the front line to the business development team, every employee is responsible for the member experience. Providing an exceptional experience has to be an ongoing and organization-wide priority. It has to be top of mind, and it is management's role to continually reinforce its importance, provide examples of how employees can help and communicate the business reasons for investing in experience.
Organizing with the member experience at the forefront starts with a focus on your employees and making sure they are engaged and empowered. Develop an engaged team of employees who understand the importance of providing an experience beyond simply serving members.
Engaged employees earn their companies more and are better workers, consistently. They are more willing to work late and do things outside of their job description for the good of the organization. They are also more willing to suggest improvements. The member experience is defined by your employees' experience, so take care of them, and in turn they'll take care of your members.
The motto of the Ritz Carlton is "We are ladies and gentlemen serving ladies and gentlemen," meaning that employees are to be treated with the same care and value as guests. The company lives this motto in all its practices, but the policy that most exemplifies it states that each employee—from housekeeping to management—can spend up to $2,000 per guest per day before consulting a supervisor to solve a problem and/or exceed a guest's expectations. Employees are empowered to make it right. The Ritz Carlton understands that employees are the authors of the guest experience.
The lesson for your CU is to ensure that employees feel empowered to impact the member experience. As an executive, spend time in all parts of the credit union asking employees what you are doing well and what complaints they are hearing from members. Ask if there are procedural or policy roadblocks to providing a good experience. Most importantly, ask your employees if they feel empowered to make it right for your members. If they don't, ask them what they need from management to do so. Commit to understanding and improving your employee experience and making it the fundamental focus of your organization.
X-Factor 3: Make an Emotional Connection
Don't be afraid to get emotional. Consumers want to do business with brands and organizations that understand them, share their values and create meaningful experiences. Emotional connection is what keeps members coming back for more.
Without an emotional connection, you are forced to compete on price, and you'll only have loyalty for as long as you are the lowest price. The emotional connection consumers feel when interacting with a brand drives lasting loyalty and trust. It's what transforms customers into fans and advocates who actively engage in a relationship and tell their friends and family about you as well.
How do your members feel about your credit union? If they look to you only as a low-cost provider but will switch to another financial institution that is more convenient or has better rates, then you aren't emotionally connected. Simon Sinek once said, "People don't buy what you do, they buy why you do it." Your brand promise and the experience you provide is what sets you apart. It tells your team, your members and your potential members who you are and why they should choose you. It is the foundation of experience and sets the expectations that you must live up to in delivery. The emotional connection is the glue holding the promise and experience together and what resonates with members. Make sure your "why" aligns and connects with members on an emotional level.
TOMS Shoes believes that they are not just creating customers for life, but they are starting a movement. The brand promise for TOMS Shoes is "One for One." You buy a pair of shoes, and TOMS donates a pair of shoes to a child in need. Since 2006, TOMS has given more than 15 million pairs of new shoes to children in need. As a consumer that buys TOMS shoes, you are telling the world that you believe in giving back. You are about more than just utility, economy or frugality; you believe in making a difference.
Give your members the reason why they should choose you by volunteering, sponsoring and donating to the causes, movements and issues that are important to them. Connecting on an emotional level to your members makes them want to do business with you over and over again, positions you as part of the community and differentiates you from your competition.
X-Factor 4: Be Consistent
This means executing the first three factors consistently across every channel, for every member, every single day. Your operational reality must match your brand promise, or your members won't trust you.
Financial institutions with the highest consistency in such common customer journeys as opening an account, onboarding or problem resolution see an increase in customer trust and loyalty. Financial institutions that had the greatest gap in customer journeys from one channel to another, call center to branch, for example, saw the lowest amount of reported trust from consumers. Considering that as financial institutions, only about 30% of our customers trust us, that gap in experience consistency can impact growth.
The only way to ensure consistency is to test and measure. Establish feedback mechanisms that will tell you if the member journey that you mapped is actually the experience the member is receiving. Send members a survey after various experiences such as getting a loan, opening an account and becoming a member. Ask a few questions, no more than five, to understand if the expectations matched the experience delivery. Take the responses and compare them to the journey and make changes where necessary. Communicate to your members why you are asking for the feedback and that you will use their input to improve the experience. Most importantly, follow up on what you learned and communicate the result to your members.
Zappos is known for its "WOW" service and a culture that delivers happiness, but at its core, Zappos is operationally a call center. The reason that Zappos can consistently deliver WOW experiences to its customers is that the staff understand how they would want the interaction to work and they measure what matters. Traditional call centers usually have a phone tree that customers must navigate to get to a person. Not at Zappos—they know that no WOW ever came out of a phone tree. Your call will be answered by a human, usually in under a minute. Also, Zappos doesn't set a limit on how long an associate can be on the phone with you, unlike traditional call centers. Instead, they celebrate the length of the call as proof that the customer service associate has been able to completely resolve your issue. The longest call to date has been 10 hours and 51 minutes.
If Zappos can make an interaction with a call center a WOW experience, you can certainly do that at your credit union. Start by asking your employees what your processes look like today, and then have them envision what they want the experience to be. Ask "Why do we do it that way?" and if the answer is contrary to the experience you want to provide, change it. Then put in place measures that evaluate the quality of the experience rather than the operation itself. Continually evaluating and measuring experience is the only way to ensure you are providing a consistent, quality experience.
There are very compelling business reasons to provide personal and memorable experiences. Start your own search for the truth by focusing on the X-factors that will deliver results. Committing to changing your point of view, organizing around the member experience, making an emotional connection and being consistent will not only keep your members coming back for more but also provide a solid strategy for long-term growth.  cues icon
Bryn C. Conway, MBA, CUDE, is principal of BC Consulting LLC and a longtime member of the credit union community who helps credit unions define their brands, develop their experiences and grow market share.