4 minutes
A lesson from social media on how to build a memorable brand
When you think of brands, the names that come to mind are iconic and clear. Apple and Google conjure impressions of cutting-edge tech and coolness. Coca-Cola thrives on building a sense of nostalgia and "feel good" emotions. Wendy's has built a strong brand based on humor and being the underdog. These companies have not only created products that attract customers but also branded themselves to be memorable and stand out in their individual fields.
Let's take a closer look at the example of Wendy's. While the restaurant's burgers and chili have made a name for themselves, Wendy's needed a brand that could stand out against other giants in its competitive circle—McDonalds, Burger King and other fast-food chains. The company has done this by building a large following on social media using a comical approach and tone in its posts. Just recently, Wendy's caught attention and won a few laughs for its snarky celebration of National Roast Day by having people ask Wendy's to "roast them." Wendy's then took to Twitter to playfully insult individuals and companies that requested a roast. This greatly increased social media interactions and increased Wendy's brand awareness while having a little fun.
This is not to say it is recommended you insult your members! But Wendy's purposely built a brand that is a little irreverent, and its marketing and social media posts support that strategy. For credit unions, the idea here is to create a brand and a voice that is memorable and distinct. Sometimes something a little outlandish will do the job, and at other times, a completely different approach is appropriate. Here are some pointers for creating a unique and memorable brand for your organization.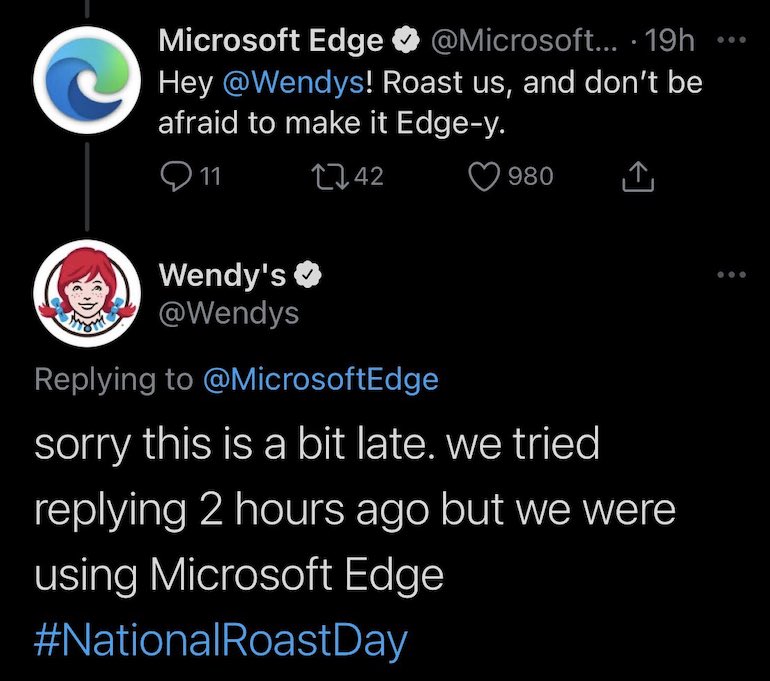 Creating an Effective Brand
A brand can be viewed in a few different ways. At its core, a brand is what people think of when they think about a company. A brand is a well thought-out plan with accompanying material and a direct representation of the organization. This includes culture and values as well as a company's distinct personality. A brand is the framework an organization uses to communicate what sets it apart from the rest. This, in turn, allows the organization—your credit union, in this case—to be easily identified. It is what draws members in and what keeps them around—besides the stellar service and products that your CU delivers.
Think about a time in the past where you sought out a company because you heard or saw a commercial about them. Did they sponsor a local event, or did they have product or line of service that was truly memorable? All of these are pieces to the greater puzzle that is a brand.
The financial services space is a heavily concentrated field, which means creating a memorable and identifiable experience that sets your organization apart is very important. Whether it's the colors of your credit union's logo, a recent giveaway that caught a lot of attention or the fact that your CU has been around for over 100 years, these unique characteristics should all factor into your brand strategy.
To build an effective brand, your team will have to sit down and think about what sets your credit union apart and what your overall message should be both inside and outside of your organization. Who is your current audience? Who do you want to reach? Can you break them down by demographic? What products or services do they love the most? What do they say about your CU? All of these questions can assist in formulating a personality and memorable brand for your CU and identify areas of strength and areas of opportunity.
After asking those questions, you can dive into making a brand plan. A strong brand plan should cover the magical three—who, how and why:
Who—the audience, including but not limited to members. This also includes potential new members you want to attract, such as small business owners or people within a certain community.
How—these are the things that set your credit union apart from competitors. Tout what makes your CU special. Maybe it's your emphasis on technology, or maybe it's your community involvement. Whatever it is, make it known how your CU is unique and working for members. This can be done via social media or any presence in the media and also marketing materials.
Why—this is your mission statement. What is your purpose, and what are your goals?
While there are many pieces involved in creating a brand for your credit union, by identifying who your target is, what makes your CU different and what makes your CU tick, those pieces will come together to help you build something memorable. We can't all be Wendy's, but you can be the best version of you.
Haleigh Tomasek is senior account agent at William Mills Agency, the nation's largest independent public relations firm focusing exclusively on the financial services and technology industries. The agency can be followed on Twitter @wmagency, Facebook, LinkedIn or its blog.