12 minutes
How credit unions can structure their organizations to support compensation equity

A longstanding hiring practice is to base the salaries of new employees, in part, on their previous compensation—which has the side effect of passing on pay inequities. Several states and local governments now prohibit employers from requesting salary histories from job applicants, and some employers, regardless of local laws, are incorporating this practice into their hiring.
Addressing this issue is among several steps credit unions are taking to build cultures that support pay equality.
Ask the Right Questions
For example, Launch Federal Credit Union does not ask applicants for their salary histories, only their salary requirements. "I think that's a better question," says CUES member Lorrie Candiotti, CCE, SVP/COO of the $785 million, Merritt Island, Fla., credit union.
"Of course, this is a very different market from a compensation perspective if you're coming from New York or south Florida, for example. The cost of living here is much lower."
$1.2 billion, 320-employee Collins Community Credit Union, Cedar Rapids, Iowa, also does not ask for salary histories. According to CEO Stefanie Rupert, CIE, one area that may require special consideration is negotiating with experienced professionals who are accustomed to receiving a major portion of their income as incentive pay, such as mortgage and business loan officers.
"If real estate originators have a fantastic year, they could make more than the CEO, and I'm happy to have them do that," says the CUES member. "But because they could have a not-so-good year, some originators like the security of a good base salary. So we like to have a conversation about their expectations up front."
Be Transparent About Salaries
Another strategy recommended to support equitable pay is to set the starting salary for a job opening so that candidates know going in what they would be paid. Collins Community CU adheres to that strategy for some positions, sharing a starting range based on candidates' experience levels, says the CU's VP/HR Jessica Long, a CUES member. The CU typically posts salaries for entry-level positions that receive high traffic. It does not usually post salaries for the more specialized positions, but instead determines wages based on the candidates that present and market demand.
"But again, we ask, 'Does this align with what you're asking for?' We want to have that dialogue to make sure that the position and pay will be a good fit and that it meets their expectations," she says.
Similarly, Launch FCU doesn't post salaries for open positions beyond entry-level member service roles. "If we get a call, we'll provide the person with a range for what we know we want to pay for that role, using the prior incumbent's salary or what we believe it's worth at the time," Candiotti says. "As a general rule, I really don't like including salaries because it may attract people for the wrong reasons, and it may turn people away for the wrong reasons. You want to have a conversation first."
Leaving some leeway in salary ranges is necessary in a hot job market like that of Collins Community CU, Rupert adds. "In our landscape, we're competing with several large credit unions, and the candidates are getting really smart. They know what one credit union is paying versus another because we're all fairly transparent. And then if we offer a higher rate to someone coming in from the outside, Jessica (Long) goes back to ensure that there is parity for employees in other like positions, so we can make bracket adjustments to bring everyone whole."
Stick with a range, and track where on that range candidates are being hired, advises Michael Becher, CPA, vice president of Industry Insights, Dublin, Ohio, the company that administers the CUES Executive Compensation Survey. Over time, a credit union may find that male candidates are offered salaries in the middle or at the high end of the range, while women are offered compensation at the lower end.
---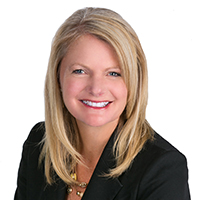 "… if we offer a higher rate to someone coming in from the outside, [the VP/HR] goes back to ensure that there is parity for employees in other like positions."
Stefanie Rupert, CIE
---
Beyond salary, Collins Community CU aims "to make sure that we're also offering a comprehensive benefit package to employees, because we're finding out more and more what matters most to employees is total compensation," including competitive health care coverage, paid time off, wellness benefits, recognition programs and educational reimbursement, Rupert says.
Rupert went through that negotiation process herself when she joined Collins Community CU in 2011 in the newly created position of chief operating officer. The pay was a step down from her salary as a Chicago banker, but she was offered a prime opportunity—to be groomed as then-CEO Richard Benhart's successor when he retired in five years. There was little room to move on salary, but Rupert did negotiate an important benefit, a country club membership, which was helpful for her family to settle in to their new community and for Rupert to make professional connections. "Sometimes it helps to think creatively" about negotiating for a total compensation package, she concludes.
Build in Opportunities for Advancement
It may be unusual to look at the teller line as a pool of future executive talent, but at Launch FCU, three of the five executives reporting to the CEO, including Candiotti, started their financial services careers on the front line, as did many branch managers and vice presidents. That's one reason why the credit union raised its entry-level hourly pay for tellers from $11.49 to $12 effective Jan. 1, 2017, and up to $12.50 a year later. In comparison, the national minimum wage is $7.25; in Florida, it's $8.25.
Increasing hourly pay for entry-level positions recognizes the contributions of frontline staff across gender, ethnic and other demographic categories, but pay inequities may still arise as employees move up through the ranks, cautions Lynn Heckler, CIE, EVP/chief talent officer with CUES Supplier member PSCU, St. Petersburg, Fla. "As the years go on and people move higher up in the organization, sometimes those gaps widen and widen."
A key goal in raising entry-level pay at Launch FCU is to enhance recruitment and retention of a "main feeder pool" for future managers, which the credit union advertises along with its commitment to "provide quality training, education and mentoring to everyone so they can be promoted to the next level," Candiotti says.
Launch FCU maintains a formal individual development plan process to guide employees through a self-assessment of their professional goals and competencies needed to achieve those goals. Some employees set IDP goals to become better in their current jobs while others aim for the C-suite. Whatever their ultimate goals, employees document their plans for professional development over the next six to 12 months and their aspirations for the next three to five years. Those plans are shared with employees' direct supervisors and then submitted to HR. In addition, a talent management committee reviews IDP submissions monthly to assess whether employees are getting the training they need to achieve their career goals. The credit union will reimburse employees who have an IDP on file up to $4,000 in tuition for external courses (up to two courses per semester) as long as they earn a C grade or better.
"We want to invest in our employees, but we want them to invest in themselves first," Candiotti says.  
Both Candiotti and Launch FCU's chief lending officer have attended CUES' CEO Institute and earned the CCE designation. "This is a great place for women to work—really, for anyone who wants to invest in their career," she notes.
Encourage Women to Become Their Own Best Advocates
Too often, Rupert suggests, women limit themselves in the types of jobs they apply for over concerns that they don't have the right qualifications or enough experience to take on higher-paid positions, like moving into commercial lending or becoming a regional sales manager. To help address this, Collins Community CU has introduced a pre-leadership management track program, reflecting a "university concept," and offers job shadowing and mentoring for employees early in their careers to develop skills and competencies for advancement.
"One of our goals is getting employees exposed to women working in higher positions and in roles that are not traditionally considered 'female' roles," Rupert says. "The job shadowing and mentoring are great for that and to help with confidence building. And we're working toward the idea of sponsorship, where leaders advocate for others in the organization" with the goal of recognizing and promoting gender, racial, ethnic and age diversity.  
Education is often touted as a path to higher pay. But while earnings increase along with years of education for both men and women, a study by the American Association of University Women reports the gender gap remains and, in some sectors where higher education is a requirement for advancement, even widens. A way to close this gap may be a specific form of education—training women to negotiate for fair compensation.
---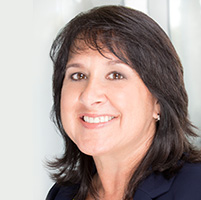 "For the most part, you're not going to have women coming in and saying, 'You're not paying me fairly. I need a raise.' It's on us as HR and senior leaders to go in and figure out proactively and systemically if we have a problem."
Lynn Heckler
---
Heckler has seen a clear pattern in her 33 years of hiring. "Nine out of 10 times when I make an offer to a male candidate, they negotiate that salary offer hard on the way in the door—or at least, they attempt to negotiate," she says. "Less than 25 percent of women will negotiate with me. It's not how we're trained. Women's reactions tend to be, 'Omigosh, I got the job offer! I should be thankful.'"
Collins Community CU supports staff development to help employees become their own best advocates by sending staff members, female and male, to conferences exclusively for and about the advancement of women, Rupert adds. "These conferences help build their confidence, which translates into them having the skill, desire and motivation to negotiate their salary and seek out new roles, which is a much-needed skill for women."
Gaining experience in negotiating their salaries may help women overcome some longstanding misperceptions, such as a concern that a job offer might be withdrawn if they attempt to make their case for higher pay, Rupert says. "Once they overcome that fear, they see that the job is the job. If they're offered $100,000 and they seek to negotiate a higher amount, it's going to end up at $100,000 or something higher. The company's not going to counter for less, and the job offer is not going to come off the table."
Establish a Leadership Presence
Though Collins Community CU tracks metrics for equitable salaries internally, it also has guidance and support from the board level, with the CU's Chair Marsha Schulte taking the lead in advocating for pay equity across gender, race and ethnicity, Rupert says. For example, Schulte is board chair for Iowa Women Lead Change. In addition, she requires the credit union to use multiple local, national and industry compensation reports for evaluating pay along with testing its own database for gaps.
Women in executive positions and on the board can make a difference in the level of commitment to pay equity, but this industry still has work to do in that area, Heckler suggests. According to a Filene Research Institute study, "women are fairly well represented in leadership roles in smaller credit unions. But when we get up to the larger asset-size credit unions, we look just like the rest of corporate America. Above $50 million in assets, there's a precipitous drop in the number of women in CEO positions, in senior leadership positions and in board positions."
"We know that more diverse leadership teams, including boards, produce better business outcomes. There are tons of research on that," Heckler adds. "It would be very easy logic to say that more women in leadership would produce more gender pay equity in the industry."
Even once credit unions have "caught up" on equitable pay, they need to remain vigilant, Heckler recommends. "It's about communicating the commitment to pay equity and regularly monitoring for gaps. Make sure that when you make salary offers or promotion increases that you're not using subjective practices, because that's where inequities can start to creep back in."
Customer relationship management platform vendor Salesforce has become a poster child for committing to pay equality, and its experience is instructive that there is no quick or single fix. After an extensive review, the company spent $3.3 million to realign compensation for 11 percent of its 25,000 employees in 2017. In response to a follow-up review earlier this year, it spent another $2.7 million in catch-up pay for 6 percent of its now 30,000 workers.
 
"My guess is that it's because they didn't really change their practices of how salaries were assigned at new hire and in awarding merit raises," Heckler says. When organizations award merit increases on top of cost-of-living pay hikes, managers may have a lot of discretion in handing out raises. Organizations need to regularly review the outcomes of those increases to make sure there's not a pattern of lower bonuses for women.
That is one reason why credit unions need to commit over the long term to hiring, pay and promotion practices that are fair and equitable, Heckler says. "For the most part, you're not going to have women coming in and saying, 'You're not paying me fairly. I need a raise.' It's on us as HR and senior leaders to go in and figure out proactively and systemically if we have a problem.
"We have perceived that this gap might exist for decades," she adds. "I'm excited that we're finally talking about it, and we're finally starting to step up and say, 'We're going to make this right.'"
Karen Bankston is a long-time contributor to Credit Union Management. She is the proprietor of Precision Prose, Portland, Ore.