4 minutes
It's the brave thing to do.
To inspire and stand out, women must step up as authentic leaders and champions of diversity. They need to overcome obstacles and bounce back when they're knocked down. It's no easy feat for young female leaders to soldier on at the top; it takes courage, stamina and a sense of purpose, but it's a journey worth traveling, a glass ceiling worth breaking. 
A Ripple in the Water
Credit unions have come a long way in mitigating gender inequality by successfully creating cultures of inclusivity. As a matter of fact, credit unions in the U.S. have a higher percentage of female CEOs than other institutions, with 53 percent of all credit union CEOs being women compared to only 4 percent of CEOs at S&P 500 companies, according to Filene. While the movement continues to show promise, young, bright and intuitive women are resolved not only to reach the top but to make a difference once they arrive. 
The World Council of Credit Union's Global Women's Leadership Network, which I have been involved with as a member and volunteer for many years, has been working since 2009 to boost the profile of women in the CU industry. GWLN understands that credit unions can only realize their full potential and maintain their competitive advantage by bringing the distinctive vision that female leaders offer to the forefront of the industry.
"If we want women to be in this industry over the long haul then it will require all of us to champion the next generation," says Andrea Rusnak, VP/account management at CUES Supplier member PSCU, St. Petersburg, Fla., and co-leader of the California Bay Area Society of the Global Women's Leadership Network. "We want to pass on the message and allow the influence to go beyond ourselves."
Emerging female leaders are exploring how they can reinvent themselves and exemplify strength, confidence and tenacity. It's their sense of purpose to redefine the future by leaving an indelible mark on the next generation of women who follow. The goal is to be the ripple in the water that makes waves.
Letting Go of Perfection
The Chinese proverb, "A diamond with a flaw is worth more than a pebble without imperfections," illustrates perfectly how emerging female leaders should view their shortcomings as an opportunity for self-discovery. To be effective and inspiring leaders, women must be true to who they are, to be authentic. However, authenticity can be like visiting a foreign country: It's challenging to navigate unfamiliar territory.  
Women have been trained to keep their guards up, to hide their flaws. But by exposing their vulnerabilities, they begin a brave quest of self-improvement and can transform into more insightful, assured and authentic leaders. 
"Authenticity takes courage and comes from a place of vulnerability," says Nicole Brusewitz, VP/education and events at the Mountain West Credit Union Association, a co-leader of the GWLN Colorado Society. "It's a conscious choice that requires honest self-introspection."
By exercising self-reflection, women can identify what could be holding them back, such as facing feelings of inadequacy or inferiority. An introspection process can be liberating. By identifying weaknesses and designing an action plan for personal development, they can become stronger leaders.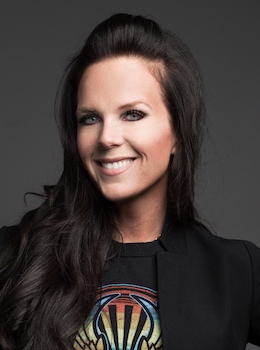 SVP/Strategic Advisory Services
To lead effectively, emerging leaders need to be surrounded by people who challenge them to pursue their potential and help them to visualize their possibilities now and in the future.
Passing the Baton
To develop the next generation of female leaders and continue to promote diversity, newbies at the helm need coaching and a trusted support system. Young leaders should seek out a mentor to gain a better understanding of their abilities and development opportunities. (Read more about young leaders in a guide I wrote with Matt Paden called A Young Leader's Guide to Followership.)
"Young leaders need training just as much as other team members need onboarding," says Liz Winninger, CEO of Grand Rapids, Mich.,-based CUSO Xtend, and a GWLN Michigan Society leader. "Constructive guidance shows them the gaps in their leadership skillset, can identify untapped strengths, and offers sound advice on how to handle delicate or difficult situations."   
To lead effectively, emerging leaders need to be surrounded by people who challenge them to pursue their potential and help them to visualize their possibilities now and in the future. Mentors provide invaluable experience and advice and play a crucial role in growing and advancing an emerging leader's career.
Use Power Talk
Words wield power. Women need to quit undermining themselves by using self-sabotaging phrases such as: "You know more than I do, but…" or "I know you're busy, but..." Peppering language with discounting phrases such as these belies authority. Aim to use assertive language that holds sway and always be brief and clear when speaking. A leader's words carry a lot of weight—they can impress or baffle, build or tear down, inspire or discourage. Words should be chosen carefully—they speak volumes about one's reputation and effectiveness as a leader.cues icon
Brandi Stankovic is SVP/strategic advisory services at CU Solutions Group and a GWLN Nevada Society leader. She can be reached by calling 800.262.6285 X595 or via email at: Brandi.Stankovic@CUSolutionsGroup.com.