5 minutes
A question and answer profile with a woman who started her first company at age 17 in Bangladesh.
Shazia Manus, CSE, CCE, chief strategy & business development officer at platinum CUESolutions provider CUNA Mutual AdvantEdge Analytics, had the confidence to take on entrepreneurship as a teenager, thanks to the support of her family, education, "self-reliance and a strong dose of can-do spirit." We asked how the many turns of her career path and her volunteer activities have shaped her leadership style today.
What did you learn about leadership from starting companies of your own in your native Bangladesh as early as age 17?
The best discovery I made during that time of my life was that resiliency comes from within. Knowing you are good at something and consistently reminding yourself that you are capable is a skill everyone deserves to explore and develop. Once the muscles of courage, resiliency and self-confidence are strong, there's really no stopping them. 
As leaders, we can guide, mentor and encourage people to foster critical thinking, explore raw ideas and flourish. But if we aren't able to block out cognitive self-bias and other forms of negativity, we will face inner struggles from self-imposed barriers. Whether confronting subtle dissuasion—or as in my case, skepticism and overt stares—those messages can be very difficult to ignore. This is especially true for young adults. 
So, I would say that's the biggest lesson I learned about leadership from that period of my life: Helping people achieve their dreams is just as much about teaching them to believe in their own potential and definitions of themselves, not to pay attention to the cognitive biases that define them in the outside world.  
What did you learn from your leadership at Iowa State University Credit Union and Greater Iowa Credit Union that you have applied to your roles at TMG, CO-OP Financial Services and now CUNA Mutual Group?
Before I joined Iowa State University Credit Union, I was not familiar with the credit union system. Serving in various roles at a young age, I learned an immense amount about the movement early in my career. Two things, in particular, stand out for me and are always a part of conversations I have with people new to credit unions:
Caring for people and community is not a superficial agenda; it's very much a living and breathing part of the credit union movement. Doing well by doing good is in the DNA of credit unions. So whether you are inside a cooperative or working for a CUSO helping credit unions grow and sustain their communities, you feel it. It's what keeps you going on tough days, and what inspires you to roll up your sleeves and get to work even when you're not seeing immediate results. In no other industry is the sense of inherent ownership so strong. The alignment of what success looks like among all stakeholders (employees, owners, community, board of directors and system partners) creates a beautiful symphony. 
Credit unions get a lot of flak for being too conservative or slow to move, but that's not been my experience. I have interacted with both for-profit banking and payments professionals alongside hundreds of cooperatives around the world. For the most part, I've found credit union executives to be very eager to experiment and hungry to learn. That passion for knowledge is the backbone of the collaborative culture within credit unions. You don't often see the kind of sharing credit unions incorporate into their growth plans in the for-profit space.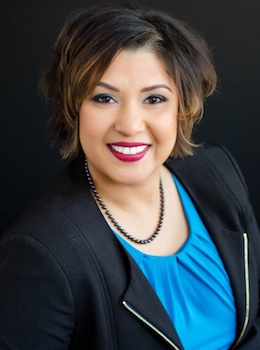 Chief Strategy & Business Development Officer
AdvantEdge Analytics, CUNA Mutual Group
Be mindful of your thoughts. … You'll be amazed the difference that not dwelling on your negative thoughts or in mistakes of the past makes to your productivity and success. It forces you to be self-aware and fully present in the current moment.
What has been the biggest leadership lesson of your life? How do you apply that lesson to your current work?
Failing is not only okay, it's beneficial. Some of the best discoveries we've made in recent years have come from mistakes. A few years back, for instance, a team I was leading built this incredible, advanced predictive model that produced some really outstanding insights. As it turns out, those insights were of almost no use to the project we were working on. Our starting hypothesis of the problem had been inaccurately defined. So, we pivoted and began fresh with a new hypothesis. We came at the problem another way. Our mistake resulted in the development and standing-up of a credit card portfolio advisory line of solutions that launched an adaptive, analytical discipline within our company. It was very exciting and created a powerful momentum that drove us to build even more.  
What has your volunteer board work contributed to your professional endeavors?
Connections, fellowship and learning are terrific outcomes of volunteer leadership. 
It's incredibly important for every female professional to build her network. These individuals will serve as your sounding board, your sponsors, connectors to new opportunities and the reminders of your strength and capabilities. 
Board leadership also expands your core capabilities, comfort with public speaking and intellectual wisdom. Through my work with public libraries and hospitals, for example, I've learned about things like capital campaigns, community workshops, public policy and bond referendums. Those are experiences I'm not likely to be exposed to in my day-to-day work. 
One piece of advice I would give to women looking for volunteer opportunities is to make sure you are bringing your A game with each passing board interaction. Too often, professionals will pursue these opportunities for the outcomes mentioned above. That can't be the core motivation. The volunteers who realize those benefits are the individuals who give more than they get.  
What advice would you give to other aspiring female professionals?
Be mindful of your thoughts. Our minds are like an ocean, with opinions, feelings and judgements pouring in and out like the tide, all day, every day. They aren't all positive; in fact, many are negative. However, being able to recognize them for what they are—simply passing thoughts—helps you acknowledge them, label them for what they are and move on. You'll be amazed the difference that not dwelling on your negative thoughts or in mistakes of the past makes to your productivity and success. It forces you to be self-aware and fully present in the current moment. 
Know your worth, see your contribution, build a strong network and don't hold yourself back. Embrace life and all its ebbs and flows. Doing so will make you stronger and more resilient. cues icon