10 minutes
Credit unions use robust programs to identify and develop high-potential employees.
It's the new year 2019, a time for reflection and goal-setting for your team—including what you will learn in the months ahead.
Do you know who your future leaders are? Chances are they are already working at your credit union, excelling at member service, coming up with bright ideas to increase efficiency and showing a knack for collaboration. Their leadership qualities may be raw and underdeveloped, which is why you need to maximize your CU's talent development capabilities to ensure that their burgeoning potential comes to fruition.
Many CUs are rising to the occasion with programs to identify high-potential rank-and-file employees and support their development as future leaders. Among them is $965 million Honor Credit Union, based in Berrien Springs, Michigan, which introduced an initiative called "I am Honor" as way to encourage its 335 employees to define the "why" behind what they do.
"We're lucky enough to be part of an organization that puts high emphasis on its people," says Charley Shasky, organizational development manager at Honor CU. "Our CEO, Scott McFarland, says it best—'people matter most,' and at the core of that is implementing programs to develop our talent and to help our team members succeed in whatever role they have."
Creating a Journey Map
The "I am Honor" initiative is introduced to new hires as a means of highlighting the CU's core values of truth, integrity, respect and fairness. "We want employees to realize that those values are more than just words on a wall," Shasky says. "So we created a journey map of all the behaviors we want new and current team members to live by that are consistent with those values. New hires are expected to go on this journey within the first 90 days of employment."

As part of that journey, the CU asks new hires to develop an elevator speech that answers the question: Why Honor? Employees also are asked to create personal goals consistent with Honor CU's strategic direction. As Shasky's colleague, HR Generalist Nicole Kreis, explains, "Aligning our development initiatives with the overall strategic priorities of the organization allows our team members to grow personally and professionally while positively impacting the organization and the communities we serve."
To facilitate talent development of its employees, Honor CU introduced the IGNITE Leadership Program. The 10-month-long program, which Shasky co-created with HR Manager Jessica Kehrer, got underway last year with 15 participants. 
"It is a robust program that takes our new leaders through leadership engagement, where we cover such areas as emotional intelligence and crucial conversations, and we also take them through a coaching event that identifies key components that we're trying to help them develop," Shasky explains. 
The talent development practices and programs at Honor CU were impressive enough to earn the organization a 2018 BEST Award from the Association for Talent Development. Honor CU was one of only 45 organizations worldwide to receive the award. (Notably, three of the 2018 award winners were credit unions.) Even more important than outside awards is the internal acceptance that Honor CU's talent development efforts are gaining from employees, as evidenced by strong employee engagement surveys. In 2017, 90 percent of team members agreed with the statement that Honor CU provides them with opportunities to grow and develop as a person and as a professional.
Another benefit the credit union derives from its leadership development program is high employee retention. The average tenure is 5.5 years, which exceeds the national average by 20 percent. Among the 13 vice presidents on the CU's leadership team, the average tenure is 11.31 years—more than twice the national average.
Shasky also cites strong talent development practices as having a significant impact on the credit union's return on assets. For 2017, he reports, "Our corporate goal was .65 percent, and we exceeded that goal at 1.15 percent. This is accomplished by having the right talent in the right positions."
Taking a 'LEAP'
Talent development initiatives at $2.6 billion Apple Federal Credit Union in Fairfax, Virginia, are likewise garnering positive results. Its Leadership Enrichment and Achievement Program and a comprehensive internal talent development program known as Apple FCUniversity have put the CU in the top echelon of talent development, as evidenced by its selection as a BEST Award winner from ATD for two years in a row. 
CUES member D. Beth Yingling, SPHR, chief people officer, reports that LEAP is geared to those who are just getting started on a management track. "The purpose is to identify high-potential employees at the early stages of their career and groom them for management-level positions," she explains.
To be eligible for LEAP, employees have to have a degree, worked at the CU for at least one year and shown an interest in professional advancement. Once selected for the program, employees participate in 12 months of formal training, e-learning and a full curriculum of courses offered through Apple FCUniversity. There is also a hands-on component, which includes a period of job rotation, participation in various committees and completion of an action learning project to recommend an innovative product or service or solve an organizational problem for the credit union.
Apple FCU also has a leadership development program on the top end of the experience spectrum. This one supports succession planning by requiring senior management team members to identify a potential successor for their positions.
These successor candidates must meet certain criteria, such as completion of their degree, a history of strong work performance and a breadth of applicable experience. They must be committed to continuing their development by taking Apple FCUniversity management classes and taking on assignments in areas of the CU in which they have not previously worked. As Yingling explains, "Once we identify a candidate, we work together to ensure their development and success."
Apple FCU is also supportive of employees who proactively engage in furthering their own development. As an example, Yingling cites the formation of a women's leadership development group by several female employees. "This group emerged organically at the credit union," she reports. The CU supports the group by reimbursing members for the books they discuss, supporting attendance at off-site development programs (such as those offered by the local Chamber of Commerce), and giving the go-ahead to meet during company time.
As a result of its talent development programs, Apple FCU has been successful in filling job openings with internal talent from its pool of 440 employees. Of more than 30 managerial job openings that occurred from 2013 to 2017, almost two-thirds were filled with internal candidates. The CU primarily filled a managerial position with an outside candidate if a specialized discipline or unique skillset was required.
"We have a good success rate with our training programs," Yingling says. "We've been able to groom and engage those who otherwise might have left us."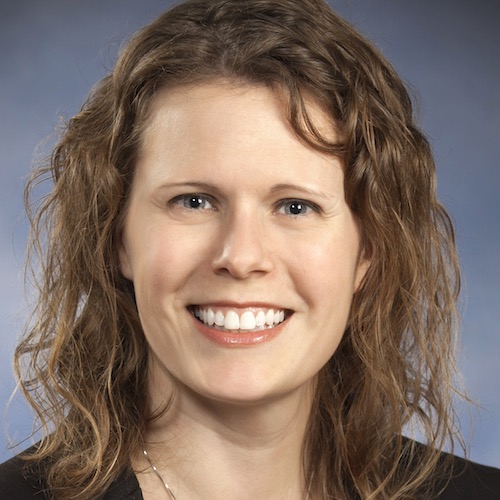 Director of Professional Development
Establishing what 'high potential' means within the organization helps reduce bias and supports identification of individuals in alignment with the organization, not just one leader's perspective."
ON-THE-JOB Training
Another method for developing future leaders is to implement an on-the-job-training program. In the case of $730 million Ideal Credit Union in Woodbury, Minnesota, the OJT program starts before potential recruits have even graduated from high school. The CU has a long-running OJT program with Tartan High School, home of the Ideal CU Student Credit Union. This is an actual branch of the CU, staffed by students and offering such services as balance inquiries, product information, transactional research and an on-site ATM.
A great success story to emerge from the OJT program is Emily Kelly, PHR, newly promoted to Ideal's VP/talent and administration. Kelly participated in the OJT program at the high school, joining the Ideal CU team as a teller in 1993 just as she was completing her junior year. Over the ensuing 25 years, Kelly saw her status at Ideal CU rise as she moved from positions in the contact center to the loan department to HR. She put herself in a position to succeed by asking for new responsibilities.
"My manager (Jeanine Swanson, SVP/HR and administration, now retired) was wonderful about giving me opportunities to learn new tasks," Kelly reports.
With Swanson's encouragement, Kelly earned her Professional in Human Resources certification and then returned to school to get a bachelor's degree in human resources, paving the way for her eventual promotion to her current role.
The OJT program continues to be a venue for employee recruitment. Students who staff the Tartan High School branch are participants in the DECA program (formerly Distributive Education Clubs of America), which prepares emerging leaders and entrepreneurs for careers in marketing, finance, hospitality and management. 
"We have hired many DECA students over the years, many of whom are still employed at Ideal," Kelly reports.
Ideal CU also fosters employee development through its recently implemented Future Leaders Program. The CU uses an outside organization to assist in the training, which consists of four four-hour sessions on clear and effective communication; turning conflict into innovation; collaboration; and trust and influence.
"We accepted nominations from our entire management team for whom they would like to participate in this program," Kelly reports. "Once the nominees are gathered, our executive team makes the final decisions regarding who will participate. We currently have 13 employees going through the program (out of a total of 165 employees)."
Additionally, Ideal CU helps define career paths for employees through quarterly reviews in which managers are encouraged to inquire about future goals and potential interest in leadership. "If we see someone who is a standout/high-potential employee, we do our best to foster their growth by providing educational opportunities as well as giving them added responsibilities," Kelly says. "We have a culture that thrives on promoting employees from within the organization."
Developing High Potentials
To be effective in leadership development, you have to have a plan and process in place to identify high potentials. 
"Without this, bias can take the place of skills/behaviors in identifying an individual's potential," says Jennifer Stangl, director of professional development at CUES and author of the CUES Leadership Development Guide. "If you have 20 leaders, each could have a different idea of what it means to be a high potential and may not understand the distinction between high potential and high performer. … Establishing what 'high potential' means within the organization helps reduce bias and supports identification of individuals in alignment with the organization, not just one leader's perspective."
To identify its high-potential employees, Honor CU uses competency mapping as a basis for success profiles. "That helps us to identify what success looks like in each role," Shasky explains. "It's allowed us to establish the idea that, if you are hiring somebody, the decision should not be based on your own personal preferences. It should be based on established competencies that everyone understands across the organization."
Stangl concurs that identifying competencies is an important part of having a plan and process in place to support development of future leaders. "If an organization has identified competencies critical for leaders, it provides guidance to focus development of skills and behaviors aligned to the organization's strategy and goals," she explains.
Yingling observes that it's valuable to see high-potential employees in action, giving them assignments to stretch their leadership muscles. "We find that a very good way to develop leaders is through the project management process—observing managerial behavior on a project basis, so you can identify and evaluate if the employee has the necessary leadership skills," she says.
To succeed, a talent development program needs support from the credit union's leadership. At Apple FCU, this comes from CEO Andy Grimm, a CUES member. 
"Your CEO has to be behind your efforts," Yingling says, and Shasky agrees, observing, "It's important to have leadership buy-in for building talent within the organization. It's also important to understand the why behind implementing a program. Without those two factors, your program can easily fade."
A final suggestion from Shasky for a talent development program: Have fun with it. 
"That's definitely a key piece. It shouldn't feel like a traditional education model but should be structured in a way to create strong engagement and great conversations. Take time to enjoy these moments and the development of your team."  cues icon
Diane Franklin is a freelance writer based in Missouri.