5 minutes
Pioneer FCU's Tracey Miller says transforming physical locations is not all about automation, but opening all channels to best fit members' lifestyles.
Credit unions are shattering the glass ceiling. While a majority of female CEOs lead smaller institutions, executives are rising through the ranks at credit unions of all sizes, challenging the historically male-driven financial services sector. Female credit union executives are improving the status quo of their institutions by calling attention to gender diversity; they are leading the charge in reimagining better processes and modernizing credit unions. 
Such change is particularly pertinent in branch transformation. Credit unions are embracing an increasingly digital banking environment and transforming branch processes and flow is a cultural shift that requires strong leadership involvement and support.   
In recognition of International Women's Day on March 8, I had the pleasure of speaking with three female executives representing Symitar Episys core credit unions of different asset sizes from across the country. Each is making a dramatic and lasting impact on their branch infrastructure and services, and they shared how their transformations differentiate their institutions.
This is the second of a three-part series. Read the first part here and read the third part here.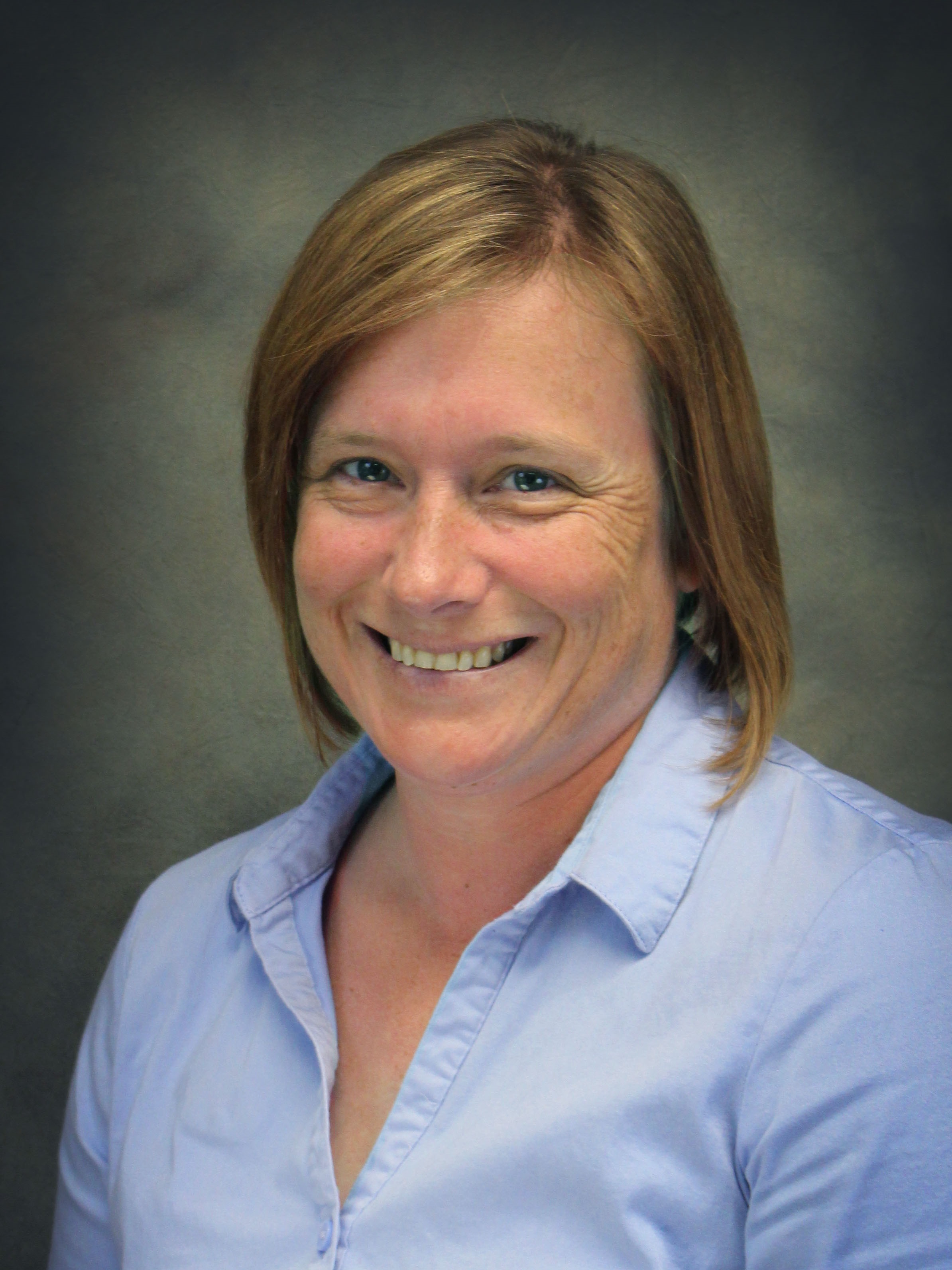 Tracey Miller, SVP/Operations 
$481 million Pioneer Federal Credit Union
Mountain Home, Idaho
Tracey Miller always had a passion for finance. In 2007, a family move brought her to Mountain Home, Idaho, and she took a position in Pioneer Federal Credit Union's electronic funds transfer department while she finished her bachelor's degree in business accounting. Pleased with the real-world experience provided by the credit union, she continued working for Pioneer FCU's accounting department while she earned her Master of Business Administration from Colorado Technical University with plans of becoming a corporate accountant. 
Pioneer FCU named Miller its first compliance officer in 2010 and, in this role, her credit union destiny was sealed. Working directly with the executive team gave her insight into the passion that drives credit unions. 
"It wasn't all about the bottom line and accounting," Miller explains. "Instead, Pioneer FCU (and the credit union industry) is focused on people. Knowing that my job is focused on changing peoples' lives for the better brings fulfillment to my career."  
Miller has continued her education through accreditations and compliance certifications. She remains very active in the credit union industry and her community. She's even worked in conjunction with other credit union peers to establish the Treasure Valley Sister Society chapter of the Global Women's Leadership Network.
 
Journey to Transformation
Miller led Pioneer FCU's branch transformation with a new construction build for a downtown branch in Boise. 
"Beginning with a new branch gave us the ability to imagine an optimal banking experience free of any existing barriers," she explains. "We wanted this branch transformation project to provide our community with even better service and more options, and to do so more efficiently, a fresh slate was the way to start."
The branch opened in 2015, a circular building with an open feel provided by interior glass walls and natural lighting. It was designed for a welcoming, fresh and efficient flow, beginning with a universal agent who greets members upon arrival. 
"This greeting is our version of an old-fashioned handshake," she says. "It's more than a teller service. It's a welcoming and a guide for your banking experience, a warm way of thanking members for their visit." Agents are trained to help members with as much of their visit as possible, minimizing handoffs. 
Pioneer FCU's new branch design also features meeting bars to facilitate conversation without barriers and a community room that is open even after hours. Free to members, and available for a small upkeep fee to the community, the community room is frequently booked for groups bettering their community, such as coding classes.
Digital and self-service technologies complement the personal experiences at Pioneer FCU's branches. The credit union was Idaho's first to launch interactive teller machines and video banking solutions, branding them Personal Teller Machines and are available from 7 a.m. to 7 p.m., Monday through Saturday. Previously, the credit union was not open on Saturdays. Miller attributes the extended hours to member retention and growth.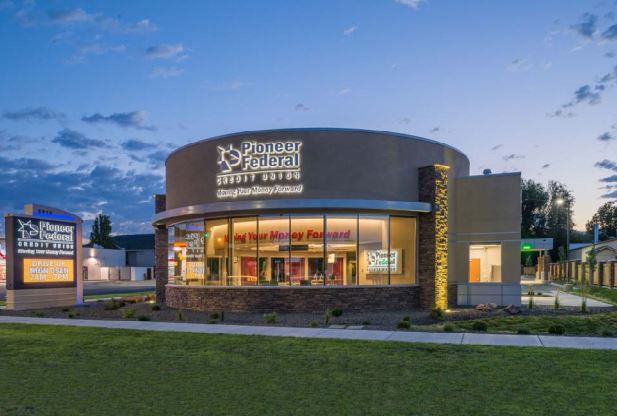 Today, 11 of Pioneer FCU's 13 branches feature expanded hours and interactive video options. (The other two don't lend themselves to the services because their locations are driven by walk-in traffic, and business during standard banking hours.) 
Each branch transformation was considered on a per-case basis, using research and insight into member preferences to make the best decisions for their communities. For instance, one branch is run completely by Personal Teller Machines. A concierge greets members and assists them with the machines, and a branch manager is on duty to help with more complicated requests. 
"It's not about moving to fully automated processes, it's about opening all of our channels to best fit into our members' lifestyles," Miller says. 
Lessons Learned
Miller emphasizes the importance of training employees to help members change their behaviors. 
"You can't assume that members are going to instantly love the improvements you make; some people are naturally resistant to change," she explains. "The success of branch transformation boils down to exciting employees and giving them the education and resources to help make the change a success. Employees need to understand why you are changing their status quo and how they fit into this change."
As a rule of thumb, an equal amount of time and resources should be devoted to employee education as member education—and on an ongoing basis. The front-line staff is the face of the credit union. They are who members know and trust and who credit unions need to have embracing and endorsing change. 
Now
Pioneer FCU's Personal Teller Machines have been a great success for providing extended drive-through deposit and withdrawal conveniences, but Pioneer FCU wanted to offer even more to its membership, so it started providing members with real-time access to financial services from personal mobile devices. 
The CU implemented a mobile video solution, branded as myPioneer Personal Assistant. It's like having a FaceTime interaction with a Pioneer FCU employee. The credit union has extended its video team through its mobile app to provide everything a member could access in-branch, including loans, home equity lines of credit, and questions about debit cards; the only exception is cash transactions. 
Referred to as a video branch, the service is run by a team of 11 employees. According to Miller, this structure allows Pioneer FCU to offer extended hours without much overhead, and it helps it to expand geographically. 
"Our video traffic is continuing to grow," she notes. "Members who thought they would not use the service are now embracing it for its speed and efficiency. The convenience is driving adoption." 
Pioneer FCU is continuing its branch transformation with a new headquarters, scheduled to break ground in August. The campus-style concept will also house credit union administration, with employee amenities including an onsite gym and a large break room/outdoor café and courtyard.
"I'm always looking for ways to help the credit union industry," Miller says. "The mission at Pioneer is to ignite lifelong partnerships, member success and strong communities through 'WOW' service, and that is accomplished by continually innovating and not forgetting where we came from. It's a blend of technology and staying true to your history that makes a difference in people's lives."  
Ted Bilke is vice president of Jack Henry and Associates, Monett, Missouri, and president of Symitar, San Diego.