8 minutes
Successfully developing female leaders and aspiring leaders starts with a safe environment.
A teacher of adult learners used to print out corny jokes from his email to bring to class. He'd read them aloud and get students to laugh. Then he'd start the lesson.
His theory? People were more at ease and ready to learn after a little bit of levity.
While creating a culture where people—and women in particular—can learn best is no laughing matter, this story illustrates the idea that the environment in which learning takes place really does matter. This article will take a deeper look at this idea.
Gently Rooting Out Bias
CUES member Tonita Webb, CCE, says creating a safe and welcoming learning environment for women (and other employees) is an ongoing process of identifying biases and changing habits. And it takes time.
EVP/COO at $859 million Seattle Credit Union, Seattle, Webb has led her credit union down a three-year path to a more empathic and understanding culture for its approximately 160 employees.
At first, Webb was the most vocal person in the organization, speaking up when she spotted biases that would get in the way of employees' learning and performance. The transition started when others approached her and asked, "Did I see that just happen? Why did that happen?" Leveraging her interpersonal communication background, Webb explained how everyone has biases based on their own good and bad experiences.
"They aren't a bad person. It's how the system is set up," she says.
Unconscious biases are what Webb sees hindering women and minorities from learning and, in the bigger picture, from staying on a leadership path. Often women, as Webb explains, will think, "Did that just happen? Maybe I misunderstood or I'm too sensitive. Next time I will be stronger."
Webb says women often blame themselves even when a problem isn't their fault. She also acknowledges many undervalue their own talent.
"We think 'I made that mistake last year.' 'I don't have that experience.' Women don't often seek feedback because of how the organization is set up," she says.
She also acknowledges the need for women to support one other better.
"Women are trained from middle school to not trust one another. 'I work better with men than women' continues this stereotype. We need to stop the cattiness, be happy and proud and hold the door open for one another," Webb says. She also suggests older women need to stop comparing their past professional struggles to those women face today and simply support and encourage younger women.
"The cycle presents differently but constantly battling this kind of unconscious atmosphere doesn't leave you open or have time to learn," Webb says.
The senior leadership at Seattle CU acknowledged the need to improve the atmosphere and turned to "Cracking the Codes: The System of Racial Inequity." Through the training process using these resources and materials, Webb and fellow employees uncovered and discussed biases as they worked through scenarios, discussed materials, and talked about personal memories and experiences.
The credit union also went through a poverty simulation to help employees "understand empathy at a deeper level." While all current employees went through this training, new employees receive a condensed training during the onboarding process.
As a result, all employees, including Webb, have had their eyes opened to other perspectives and their own biases, which are necessary to acknowledge before seeing the world through a lens of equality, she explains.
"People give up and lose hope when they do everything right and things still pop up," Webb says, as she explains sometimes reported incidents are not biased but simply a poor choice of words.
"Don't give up. It's worth it in the end," she encourages.
Open Dialogue
CUES member Sheila Felice, VP/learning and organizational development at $2.1 billion Navigant Credit Union in Smithfield, Rhode Island, sees growing in leadership as a never-ending journey that includes not rushing to judgment, remaining approachable and being a good listener.
This view of learning and growing was already established at Navigant CU when she joined the 330-employee organization. The credit union, for example, has been voted a best place to work in Rhode Island for the last five years.
Employees know they are highly valued, in part, through job training, educational opportunities, department promotions and transfers as they work to "achieve their professional aspirations," Felice says. Additionally, employee-to-employee awards and recognitions are built around the credit union's core values of leadership, unity, caring and integrity. Every employee is also considered a mentor.
When we stop striving for an even greater level of excellence, that's when we stop leading and growing.
VP/Learning and Organizational Development
A key element to the learning and development atmosphere at Navigant CU is that candid feedback is welcomed and encouraged from all employees. This open dialogue extends beyond the annual performance review. It also means making needed changes and acknowledging improvements and actions taken.
One of the areas of improvement for this already successful credit union was for Felice to talk individually with the credit union's 28 department leaders to complete a customized organizational needs assessment.
Felice explains she asked each leader to be candid with her even if it seemed awkward. As a result, she had full participation from the leaders. The outcome of these conversations helped Felice in optimizing the development of strategies, internal programs and company policies.
"You can't fix something if you don't know it is broken," she says.   
Continuing dialogue at the CU happens through surveys, training events and stopping for conversations in the hallways or elevators, for example.
The information and data from those conversations can then be used to "integrate it in a way that lends itself to the best possible result, because what enriches the skillset of our employees ultimately benefits the employee, the organization and of course our members," she explains.
"When we stop striving for an even greater level of excellence, that's when we stop leading and growing," she says.
Building Confidence
Open dialogue requires confidence and communication skills among employees at all levels. This is one of the focuses of Diana Montero, consultant at StratX, Paris.
Montero's work focuses on women's leadership initiatives. In a recent webinar, she and her colleagues highlighted that organizations with women in leadership roles will see more profitable growth and have a more inclusive work environment overall. They also talk about specific scenarios women in leadership face, such as the word choices used to describe men (confident) and women (aggressive) during performance reviews.
Montero gives examples of how to develop women for leadership roles through such processes as establishing targets, reports and accountability, encouraging young women through internships, summer programs and other opportunities, encouraging quality over quantity when it comes to networking, and encouraging organizations to provide moms the flexibility to take care of their families' needs.
People don't speak up because they are intimidated or afraid to be perceived as too aggressive. We help them practice and support their development in a safe environment.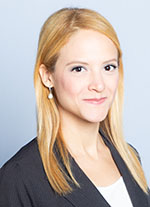 A key to women's learning is developing confidence and competence through practicing communication skills. StratX facilitates this by having professional actors and female employees perform role-play activities designed to help the women learn how to communicate in specific situations and gain the confidence to effectively use these skills in the workplace.
"People don't speak up because they are intimidated or afraid to be perceived as too aggressive," she explains. "We help them practice and support their development in a safe environment."
The timeline for these initiatives is not overnight. Although some changes can be implemented in weeks, others take months or years. One of the organizations Montero is currently working with has a target to achieve gender parity by 2025.   
"Be patient. It is a process—a process women deserve," she says.
Resources That Resonate
Jennifer Stangl, director of professional development for CUES, echoes the importance of a culture of learning for the entire organization as a way to facilitate learning for women.
She also believes employees and leaders need to be aware of how they are spending their professional time and be intentional with a plan for learning within the work itself. By connecting the learning process to professional responsibilities, lots of learning can happen.
"Two weeks ago, you might not have known how to do something," she explains. But in the course of doing your project, "you learned it."
This process can also be formalized. "Reflecting on what you do and from there identifying what you need [to know] takes time but helps to identify learning opportunities," she says.
Who gives you thoughtful learning opportunities? Who resonates with you? Find and leverage that.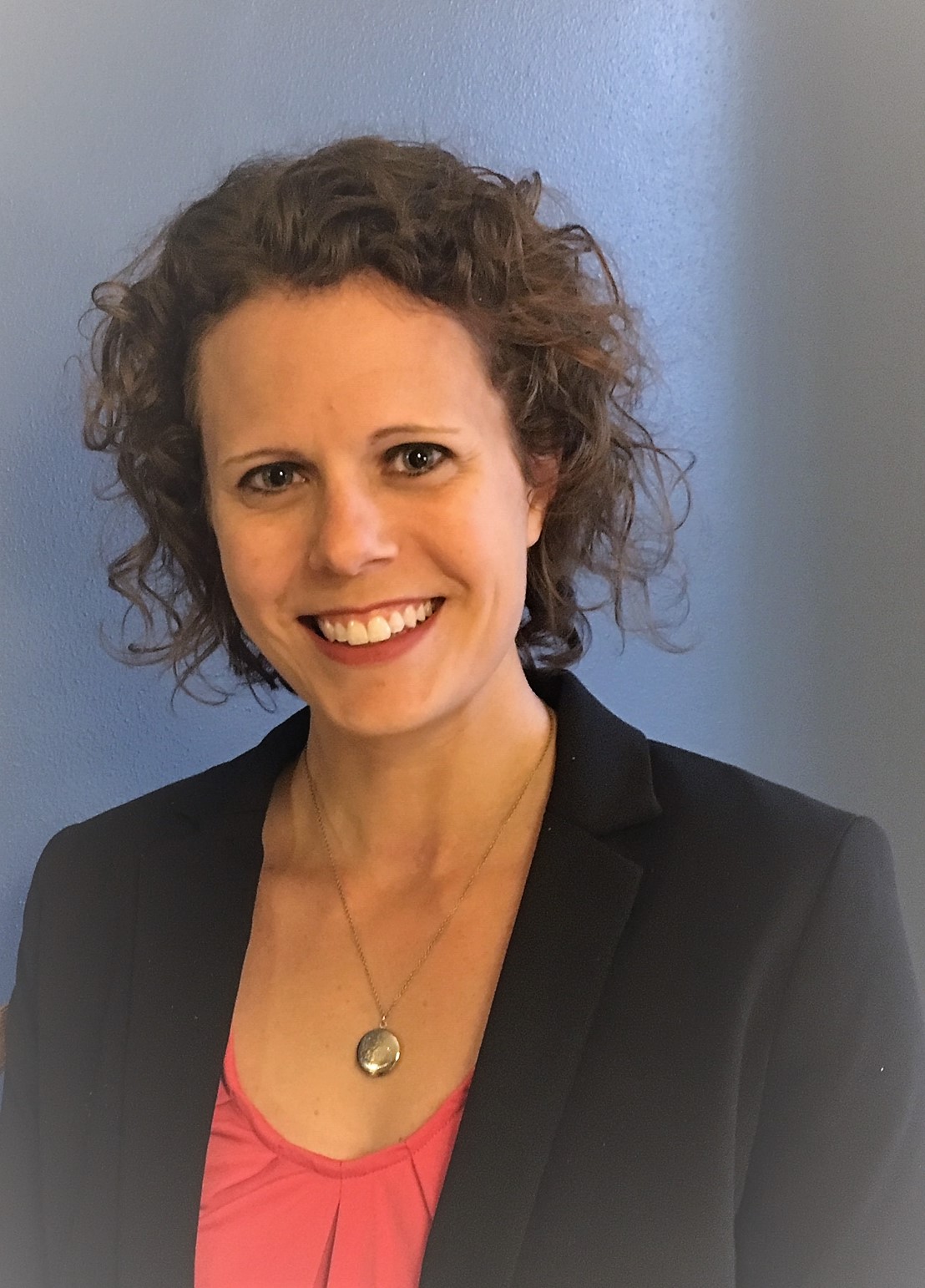 Director of Professional Development
Informal learning strategies can also help women. Stangl encourages seeking out resources and experts that resonate with you through inspirational or thought-provoking content and discussions. Social media is a great way to connect with these resources and thought leaders. For example, Stangl appreciates resources from Brene Brown.
"Who gives you thoughtful learning opportunities? Who resonates with you? Find and leverage that," she advises. Encourage your employees to do the same.
She also recommends finding such free resources as Advancing Women; plus, virtual classroom sessions for women in leadership, mentorship and building leadership skills are included in CUES Unlimited and Unlimited+ membership and available to other membership levels and non-members with paid registration.
Another way to further develop a learning environment for women is to engage in "curiosity conversations," as explained further in "A Curious Mind" by Brian Grazer. It is in these curious moments, Stangl reminds us, that any person will not be afraid of asking questions or not knowing the answer.
Start small by asking another person a question at work or at a conference instead of just sitting or returning to an office or hotel room to check email, she suggests.
This effort to connect and engage will help people learn about themselves and others, become confident and comfortable, and continue to ask questions and find opportunities, Stangl says. This in turn ties directly into developing as a leader.
"You can't put a box around how to learn and lead," she adds. "It comes down to understanding yourself and others to then offer, lead and develop them." cues icon
Recommended Resources
Jessica Whitmore writes from the suburbs of Philadelphia.