3 minutes
Express CU finds that building trust-based relationships—more than product—is key.
Walking into $13 million Express Credit Union, a community-based credit union located in South King County, Washington, you are immediately surrounded by representation of community: flyers sharing local events in Spanish, surveys asking for feedback and member highlight stories; in short, you learn about (and see) a community-based credit union that has made substantial and meaningful efforts to include everyone in their branch, from communication materials to financial service product design. 
Through the "Financial Health for Diverse Communities Project," a two-year initiative funded by Northwest Area Foundation, we had a series of conversations with community members who were connected and not connected to financial services in South King County. By listening to the community, we heard that there is a key thing missing when it comes to supporting diverse communities: building trust-based relationships.  
Traditionally, financial capability programs, such as credit-counseling or financial education, have focused on increasing engagement by looking to expand on individuals' knowledge, skills and ability to access resources. By talking to community members, we learned that challenges with engagement are steeped in strained relationships with financial institutions and don't necessarily have to do with individual knowledge or the products these institutions are offering.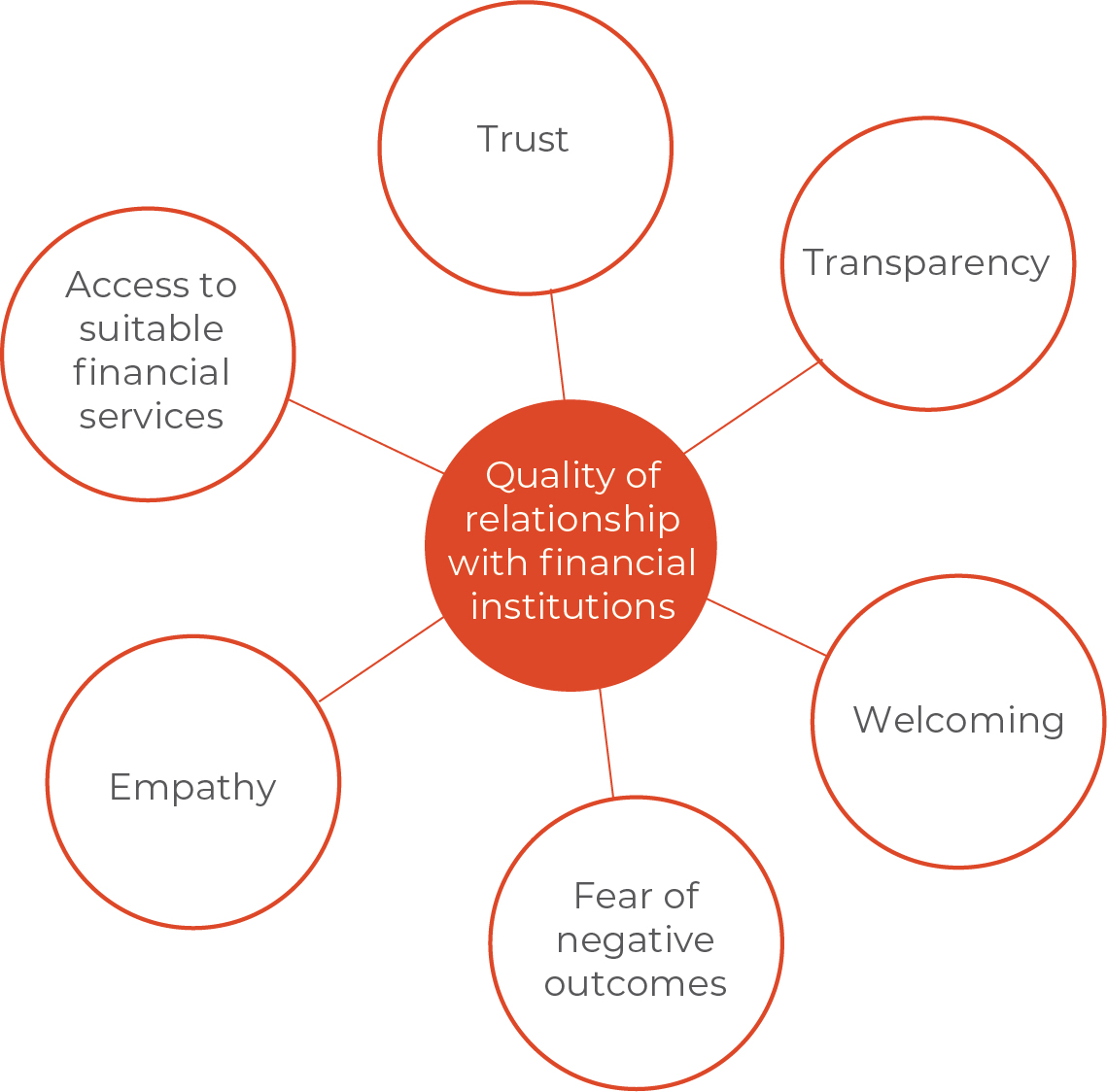 We determined that creating a new financial product or financial service would not have the desired impact we hoped to achieve with immigrants and refugees in the U.S. Instead, investing in the quality of relationship an individual has with a financial institution can change attitudes, behaviors and decisions to engage in ways that make sense for these communities. Here are three key lessons we learned from community members.  
1. Trust Is Worth Investing In
According to our focus groups with community members, sharing information isn't enough to drive dramatic change. The relationships individuals have with financial institutions make a difference in their behavior, attitudes and decisions. The trust and quality of relationships span generations and are passed along. The good stories and the bad stories get retold and reshared, extending the life and impact of a single encounter beyond that moment and the people directly involved.
2. Bad News Can Travel Fast to Historically Undeserved Communities.
Even without first-hand negative experience, the social perception shared by others can impact individual behavior, which can reinforce a sense of fear and distrust. The transitive trust that is foundational to many communities and social groups contributes to the impact of negative stories individuals shared. This kind of wisdom and insight shared from others is valuable to any community or social group, and especially those who are at a decision point about what to do next.
3. Other Financial Services Organizations, such as Payday Lenders, Invest in Customer Relationships
While there's no shortage of controversy and concern for the predatory practices of payday lending, we observed two things payday lenders do well that financial institutions could invest in to strengthen thecustomer experience they offer. The individuals we spoke to who worked at a payday lending facility created personal connections with their customers, often referring to each other on a first-name basis and asking each other about their kids, other family members and jobs. This personal relationship contributed to a sense of belonging for customers. 
Diverse Communities Financial Inclusion: Assessment & Action Plan
Based on these insights, The Prosperity Agenda developed a three-part approach that puts the effort and accountability to drive change on the side of financial institutions. With an organizational assessment, financial institutions can measure how inclusive their organization is through the voice of staff and leaders using a 10-minute, 13-question survey. Lastly, using a community perception assessment, financial institutions can measure how inclusive their organization is through the voice of community members through a 10-minute, 15 question survey. Both assessments measure, respect, trust, accessibility, transparency, engagement and community representation. 
Express CU tested the organizational and community perception assessments with its members. The results showed foreign-born and non-foreign-born members feel Express CU is trustworthy, respectful and transparent.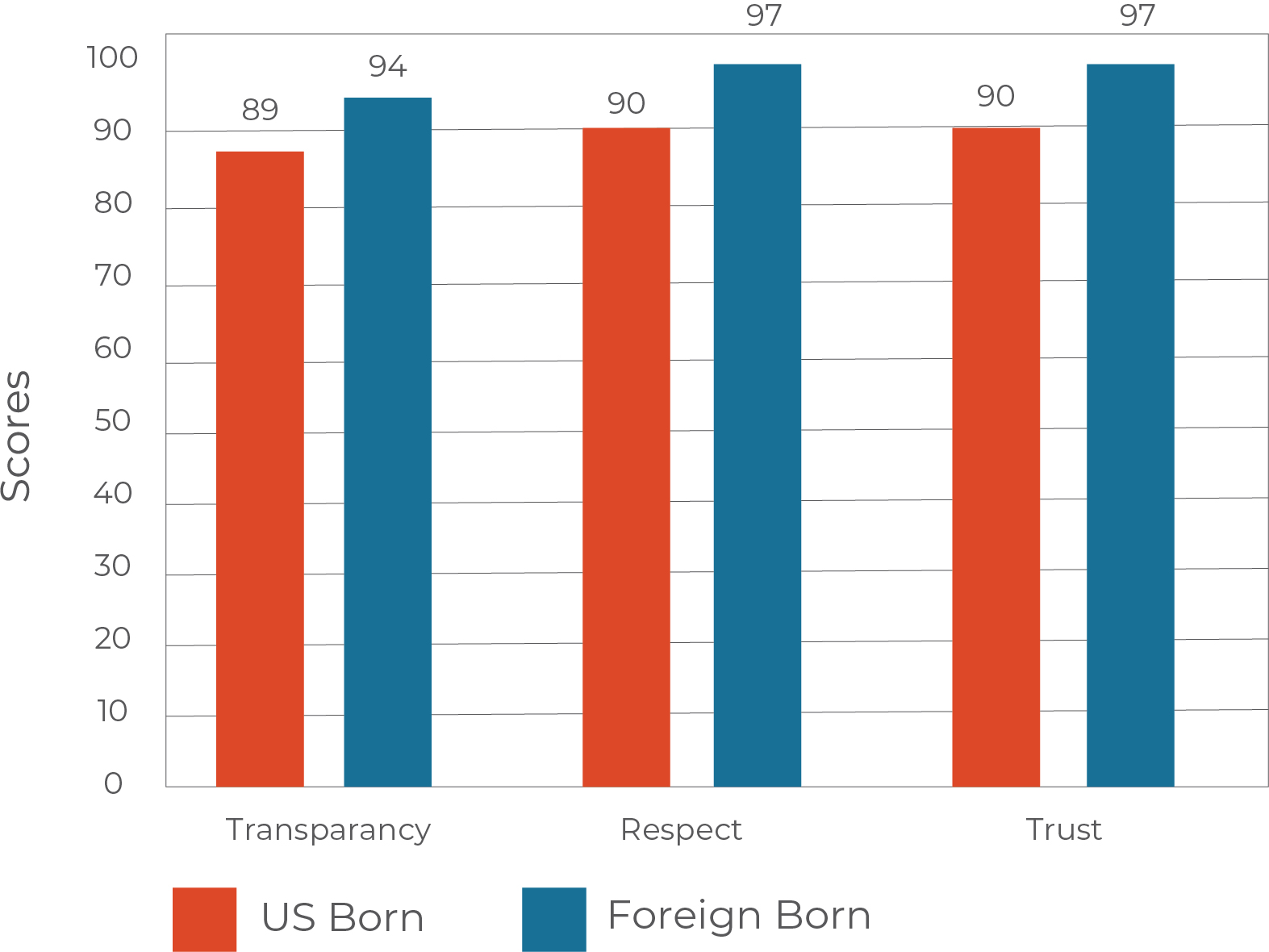 "The assessment reinforced Express Credit Union's belief that trust matters. In fact, it's essential for effectively meeting the financial needs of diverse communities. Survey results were the impetus for Express to strengthen our member engagement. We implemented surveys of all new members to measure the quality of their experience in joining the credit union. The tactics toolkit provided specific ways to improve our response to the most urgent community needs. Express continues to focus on engaging with every credit union member and will periodically conduct reassessments of their perceptions." - Paul Baudin, CEO
Alicia Atkinson is innovation lab director, The Prosperity Agenda, which partners with nonprofits, businesses, financial institutions and government agencies across the country to design effective and pragmatic solutions that honor the lived experience of families experiencing poverty. The Innovation Lab uses design-thinking principles and methodology to test assumptions, shift mindsets and gather insights from families and individuals living in poverty to build financial wellness services that promote better experiences and outcomes.
Elizabeth Escobar is chief business officer of $13 million Express Credit Union, Seattle, where everyone deserves access to fair and affordable accounts and loans. Express CU exists to offer these services, to provide an alternative to payday lenders/check-cashing services and furnish tools to our members so they can be successful.