5 minutes
It's a complex landscape that only some have explored and few have entered.
Technology has transformed virtually every aspect of credit unions over the past several decades, including governance. Credit unions seeking to modernize the leadership of their organizations are increasingly using board portals to address important issues related to the efficient and secure operation of board activities.
"Recently we convened an expert board panel, which included credit unions, and asked them what their top concerns were as board leaders," reports Ian Warner, CEO of CUES strategic provider for board portals, Aprio, Vancouver, British Columbia. "What they told us is that their top priorities are cybersecurity, recruitment, diversity and running their boards efficiently to allow time and focus to contribute greater strategic insight. Our board portal solution at Aprio facilitates governance across all of these fronts. It saves time and meeting preparation so that directors can get down to the strategic discussions they need to have at their board meetings."
Founded in 2003, Aprio is one of the original board portal providers to CUs and was chosen by CUES for its board management.
Paroon Chadha, co-founder and CEO of Passageways Inc., a CUES Supplier member in Lafayette, Indiana, has a similar perspective.
"Board portals uniquely position credit unions to better serve their members by increasing director engagement, bringing data to bear on board information and significantly improving administrator workflows," he says. "We've been working with credit union directors for over 15 years to understand how they use technology, what they need from board software, and what information they find most important. With that ... insight in hand, directors are more capable of detecting the signal from the noise while making meetings deeply focused on the strategic direction of the credit union."
Chadha describes Passageways' board portal product, OnBoard, as one that its customers are using as the cornerstone for modern CU governance. "From centralizing all governance information and documents, to providing real-time chat and collaboration, through to real-time analytics on board book engagement, adopting a board portal specifically designed for credit union directors is a giant leap toward modern governance," he reports.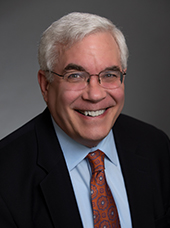 While the idea of a portal is being able to have information readily available for board members, it's also a tremendous efficiency-saver for staff.
Sharing Info Safely
The primary function of a board portal is to facilitate the sharing of information, safely and securely, in a manner that will enhance directors' ability to fulfill their oversight duties.
In keeping with this, a key feature of good solutions is cybersecurity. Aprio's portal, for example, is built on layers of advanced security that gives CUs the power to control access, ensure compliance and safeguard data.
"Our board portal has the highest security standards that we can provide," Warner says. "There is sensitive information in the portal, and we keep that information safe and secure. If a board member were to lose their device, we have the capability to shut it down remotely, so the information doesn't fall into the wrong hands."
Chadha also stresses the necessity for board portals to ensure cybersecurity of the materials that are shared with the board. "Leadership starts at the top, and if the most sensitive documents at your organization are flying through emails, your team is practicing behavior that would make any CTO squirm," he contends. "It's imperative for boards to get that information locked down and into one guarded, compliant portal."
Win-Win Scenario
Board portals are the proverbial win-win for credit union boards and the staff that supports the governance of the credit union. 
"While the [main] idea of a portal is being able to have information readily available for board members, it's also a tremendous efficiency-saver for staff," says Michael Daigneault, CCD, CEO and founder of CUES strategic provider Quantum Governance L3C, Herdon, Virginia. 
"Once [portals] are instituted," he adds, "many of them (staff members) find that they no longer receive regular calls from board members requesting general information, because most of it is readily available on the portal. Board portals make information available to the board quickly and efficiently, 24/7/365."
Daigneault adds that a board portal can and should be much more than a repository for information and a simple delivery channel for that information. 
"While boards and their staff have largely used it to date as an access point, there's no reason that it can't also be part of a learning mechanism for a board where there are videos, orientation materials, and governance, strategic, and policy information contained—all of the resources they need to do their job as a board member," Daigneault suggests. 
Warner notes that the best board portals provide solutions for CUs of all sizes. "Our value proposition is good governance, made simple and affordable," he says. "Our product is scalable, ... and we have different price points to suit a variety of ... needs."
Aprio's board portal solution is a software-as-a-service model, hosted on a cloud and licensed on a subscription basis. Such arrangements have become increasingly popular, Warner explains, because of faster implementation, lower upfront investment and minimal IT dependency in addition to scalability. (Read more on scalability.) 
When board portals are used to their fullest capability, they increase directors' premeeting engagement and bolster their preparation in a way that can radically change the tone of a board meeting, Chadha reports. 
"Because the information ... is consumed and thought about in advance, the meeting flips," he explains. "Instead of presentations and routine overviews, directors use that vital meeting time to ask pointed questions and dig deeper into the long-term strategy of the credit union. Attendees of flipped meetings come prepared to discuss, brainstorm and problem-solve."
Collectively, these benefits make a great case for CUs to use board portals as a key tool for modern governance.
"Board portals are ultimately the smartest answer to any effort to improve your governance, cybersecurity, and information flows," Chadha says. "They pull together all the details and information leaders need to act intelligently and set an organization down a more strategic path."  cues icon 
Based in Missouri, Diane Franklin is a longtime contributor to Credit Union Management magazine.