2 minutes
The CUES Podcast episode 52 show notes
I recently spoke with James Robert Lay, CEO of Digital Growth Institute, on the CUES Podcast Episode 52. He is on a mission to simplify digital marketing to help financial institutions grow from good to great.
Many credit unions are struck in legacy thinking and legacy systems, he said, noting that "80 percent of financial institutions are stuck in the circle of complexity." They've done a lot of work, launched websites, digital marketing campaigns, sent emails, and dabbled with social media. But they are confused, frustrated and overwhelmed because they're not seeing tangible results from all this activity.
Large and small credit unions are struggling with the same challenges, he noted. "But I don't like to look at it that way. Everyone has the same level of opportunity" to improve from today, said Lay, a lead instructor at CUES School of Strategic Marketing™ I  this summer.
Lay believes the biggest opportunity for credit unions is digital growth. But first, they need to transform the way they look at marketing and sales and use digital as an acquisition channel.
"It all comes down to lead generation, acquisition and growth," he said.
Don't expect this to happen overnight. Digital growth is a marathon, he added. "It requires training, a plan and ultimately, on the day of that marathon, we have to be willing to adapt and change our strategy along the way. We must pace ourselves individually as well as our credit unions accordingly."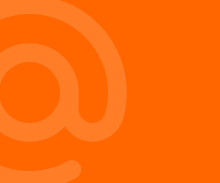 My thanks to Fiserv for sponsoring this episode with Lay. (If you are interested in sponsoring future episodes, email podcast@cues.org.)
The CUES podcast is an audio program hosted by James Lenz, CUES professional development manager. James talks to credit union and cross-industry experts for their perspectives on trends and topics that matter to you.