5 minutes
A New York CU's 'A' and 'B' teams rise to the challenges.
Though much of the New York metropolitan area is shut down by its status as the current U.S. epicenter of the COVID-19 pandemic, CUES member Thomas J. Powers, Jr. still goes into the office every other day, leading the "A team" of five employees of Hudson River Financial Federal Credit Union.
The credit union divided its 10-member staff into two teams. Each reports to the credit union's sole office on alternating days so employees can spread out and observe social distancing guidelines, explains Powers, president/CEO of the $70 million Mohegan Lake, New York, financial cooperative serving 7,000 members. The CFO leads the "B team."
"Everybody has enough training so that each day they came in, they could run the credit union," Powers says. "They're doing very well. Nobody's gone down. Nobody has called in and said, 'We don't want to come in.'"
Members, too, have adapted to "this new world," though there was a flurry of activity after Hudson River Financial FCU announced on March 11 it would close its doors to in-person interactions in five days. Employees produced about 100 instant-issue debit cards for members who realized they might come in handy, and the credit union continues to mail debit cards to members who request them. For those who want a card more quickly, an employee will don a face mask and gloves and meet them in the parking lot to hand over their card.
For the most part, though, member interactions and transactions are handled online or by phone. "A lot of folks with car loans or mortgages are calling in to ask about hardship payment deferrals for two or three months," he notes. "A lot of people in the restaurant business and other companies considered nonessential have been laid off and are filing for unemployment."
Though it is a federal credit union, Hudson River Financial FCU is also adhering to Gov. Andrew Cuomo's instructions to state-chartered financial institutions to waive overdraft and late payment fees, and it has responded to the Federal Reserve Board's guidance on Regulation D by relaxing transfer and withdrawal limits on savings and money market accounts to ensure that members have ready access to their funds.
"Everybody has a different situation. We try to work with them," Powers says. Recalling his high school days in New York's Hell's Kitchen neighborhood, "we called people who stepped out of line 'hooples,'" he observes. "Occasionally you're going to get a hoople, and you just deal with that. For the most part, we've been able to take care of our members."
A Whole New Playbook
This is not the first time Powers has had to lead Hudson River Financial FCU through an unparalleled disaster. In the fall of 2012, Hurricane Sandy (or "Superstorm Sandy," according to insurance companies, as Powers notes wryly) swept in to New York and left the credit union without power for 11 days.
"I basically ran the credit union out of my condo," he recalls. "I was able to log in, so we could post ACH and share draft clearings. We went and got the mail and posted payments. And members were able to go to shared branches. There were plenty of other credit unions open then—not now, though."
Thus far, it's been easier to manage through the pandemic than through Sandy's aftermath, though the credit union has had to come up with a new operational game plan, he says.
Powers stays in contact with the board via email. The CU's directors, who typically meet in person, signed on this week for an audio conference board meeting instead. He anticipates that the April board meeting will also be a teleconference—and that is when directors will decide whether to hold the May 19 annual meeting via video conference so members can log in remotely to participate.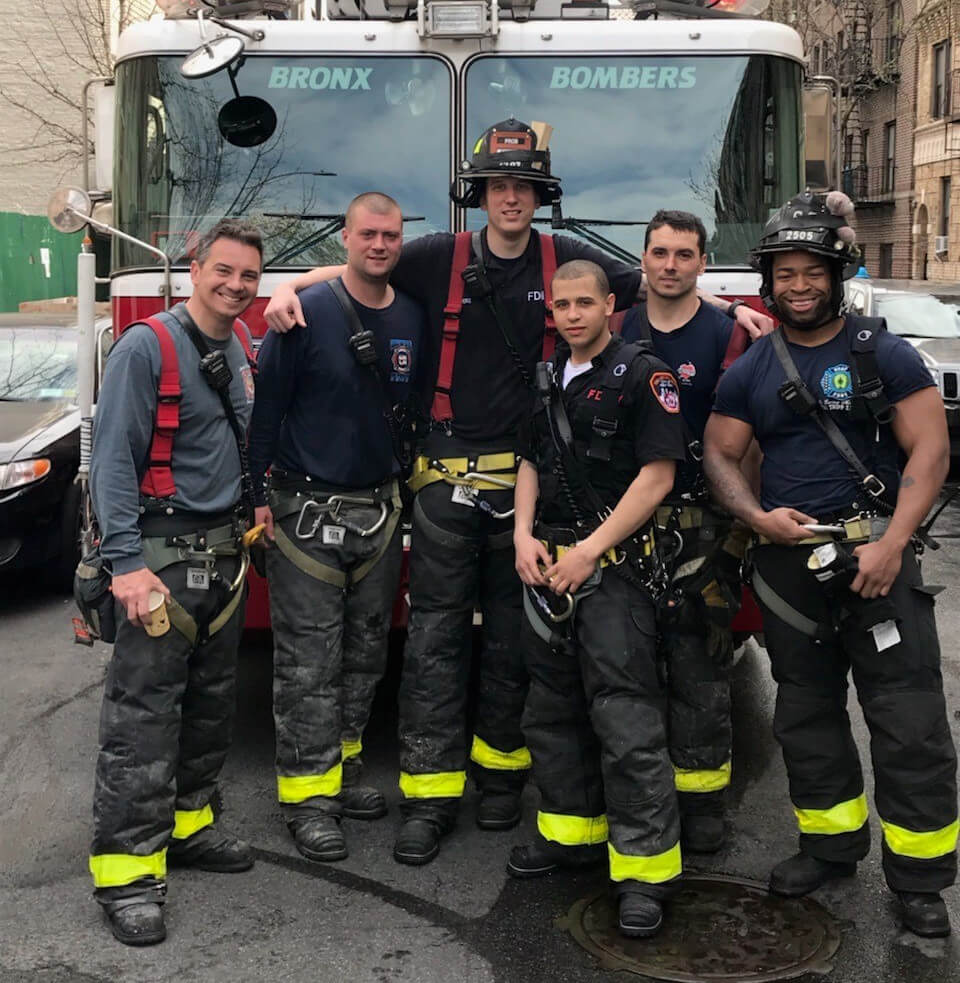 The credit union is also in touch with examiners about its annual audit, scheduled for June, which will likely be conducted remotely.
Hitting Close To Home
It's likely that everyone in the New York metro area knows someone affected by the coronavirus, and the Powers family is no exception. Powers' youngest son, Ryan, remains on the job as an FDNY firefighter with "just a few sniffles." On the city's front lines, nurses, police and firefighters have all been exposed to the virus, Powers notes. They won't be tested because they know their status. They are told to stay away from friends and relatives but are expected to remain on the job as long as their symptoms allow.
In addition, Power's daughter Kerry, a marketing executive in White Plains, New York, was quarantined at home for 14 days after one of her coworkers became ill. His son Chris lives in New Rochelle, home to the first major outbreak in New York, but is still on the job as VP/COO of Hudson River Financial FCU. In fact, Chris is on the "A team" with his father.
Powers, who plans to retire at year-end, acknowledges that he wasn't expecting to spend a good part of his final year on the job dealing with an unprecedented crisis.
"But that's the way life is," he says. "You've got to be ready for every challenge."
Karen Bankston is a long-time contributor to Credit Union Management and writes about membership growth, operations, technology and marketing. She is the proprietor of Precision Prose, Eugene, Oregon.