3 minutes
Why this faith-based credit union, a minority depository institution, was formed
$5 million Sixth Avenue Baptist Federal Credit Union was founded in 1963 in Birmingham, Alabama. 
Among many historic moments, Dr. Martin Luther King, Jr. preached the installation of the new pastor, Dr. John Thomas Porter, at Sixth Avenue Baptist Church in 1962, and mass rallies were held at the church. The funeral of three of the four girls killed in the bombing of a sister church (Sixteenth Street Baptist) in 1963 was held in the Sixth Avenue Baptist Church sanctuary with the world community in attendance.
A minority depository institution, the CU has applied for community development financial institution certification and awaits the decision. CUES appreciates the time taken by Michele Days, CEO, Sixth Avenue Baptist FCU to answer some questions about her CU.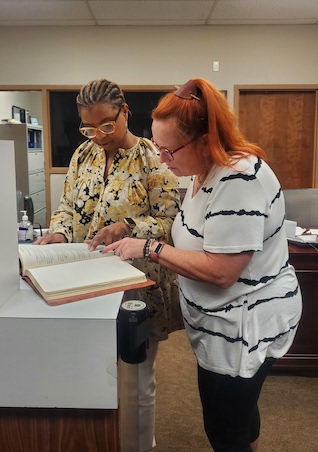 The church congregation has a long history of raising money to build and maintain its buildings/campus. What spurred the additional creation of a credit union in 1962?  
Sixth Avenue Baptist FCU was founded in the midst of the Civil Rights movement. Birmingham was very instrumental in the Civil Rights movement in the State of Alabama and our nation. The same discrimination that Blacks experienced in education, housing, etc. was also experienced in financial services (access to loans). The pastor of the church was also a key figure in the movement here in Birmingham. The creation of this credit union was a part of the church and Civil Rights movement's holistic approach to improving the lives of African-Americans during that era.
What would you say are the key links between a church organization and a credit union organization? 
The members of both organizations share a common bond and/or goal. For church members, it is their religious beliefs. For credit union members, it is either employment, geographic region or associational. In our instance, it's associational as well as the desire to improve the lives of the people in our church and community.
What are the most important products and services your credit union offers to members? 
We have been told that we offer products and services comparable to much larger financial institutions. Our most important product would be our low-cost loan products, and our financial service would be financial counseling. Traditionally, we have not provided business services. During COVID-19, we were approved to provide Paycheck Protection loans through the Small Business Administration. This was a major benefit for our credit union, our church and small businesses within the church as it allowed us to bridge the gap during a financially uncertain time. It also allowed us to see first-hand the need for capital that small African-American business owners have. We are currently positioning ourselves to help meet those needs.
What unique strengths does your credit union bring to its community?  
Longevity, a unique understanding of their circumstances and a desire to help them through those circumstances.
What unique challenges does your credit union face?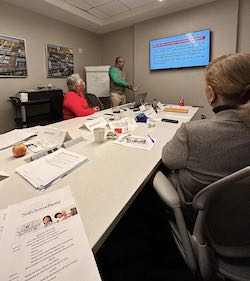 The biggest challenge that our credit union faces would be regulatory compliance. Even though we are only $5 million in assets, we are required to comply with most of the same regulations as the larger credit unions but with fewer resources.
What was your path to the CEO role at the credit union?
I have been the CEO of this credit union since August 1998. I have a B.S. in accounting and auditing experience. I also have prior credit union management experience.
What is different about leading an organization based on faith than leading one that is more secular? 
For me, it's that you get to care about people. In most for-profit organizations, that is not the guiding principle or motivation. For credit unions and especially a faith-based credit union, it's okay to care about people to a certain extent. You still have to make sound, prudent business decisions.
What has been the most rewarding transaction, program or feedback you've witnessed as the leader of this credit union?
In almost 25 years, there have been so many. In a smaller organization, you really get to know the people you serve. I've often told my examiners that's not just a credit score or a debt ratio for me, that's a person. You get to see firsthand the difference you make in a person's life.
Michele Days is CEO of $5 million Sixth Avenue Baptist Federal Credit Union, Birmingham, Alabama.