6 minutes
Tongass FCU partners with locals to bring financial services to remote areas of Alaska.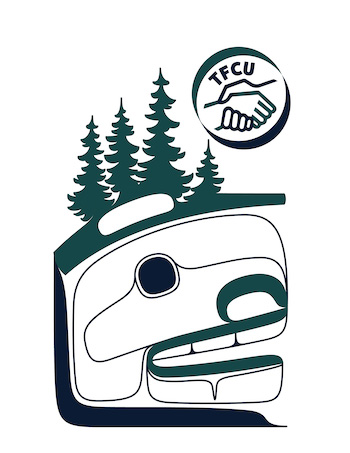 Tongass Federal Credit Union's first microsite—the name the CU gives to its small, remote physical locations—was set up in a basement sporting goods store 17 years ago. The gun safe was repurposed as the cash vault, and the fishing tackle at the sales counter was displaced to make room for teller transactions. 
In the former logging community of Thorne Bay on Prince of Wales Island in Southeast Alaska, access to financial services in the years before Tongass FCU set up its first rugged microsite required a two-hour round trip by car, a float plane ride or round-trip ferry ticket for the community's 500 residents. 
"We're basically going where no one else will go," says CUES member Helen Mickel, CCE, CEO of $220 million Tongass FCU, headquartered in Ketchikan. The credit union believes that a strong foundation of financial services and financial literacy uplifts communities and has taken an innovative approach to deliver a micro-sized retail presence in tiny remote villages that dot the map of coastal Southeast Alaska. 
Today the Thorne Bay microsite has left the bait shop for a more "normal" location, is open three days a week, and has paid staff and an automated teller machine at the community grocery store.
"The Thorne Bay community has been very welcoming; we have a tiny space in the city building with two little mobile teller stations we roll into place," Mickel says.
Today each of the CU's four microsites offer a retail presence where a credit union employee can conduct face-to-face transactions with residents. The credit union also supports an ATM in each community, placing it in a strategic location for convenient access. 
The microsites are cooperative ventures with a local sponsor, ideally located in such community gathering places as the local grocery, the school or—in the case of Hoonah, Alaska—two mobile teller stations in the multipurpose building that serves at the community's canoe shed. 
Access to a Human Being
"People paid extremely high fees for check cashing and money orders before the credit union came here," according to Nathan Moulton, tribal administrator for the Hoonah Indian Association, who adds that "access to a human being" is a critical bridge between community members and financial services. Moulton is quick to point to a "spirit of partnership and mutual benefits" with the credit union. 
With roughly 1,000 permanent residents in this location that's accessible only by boat or airplane, "Hoonah is bursting at the seams" because of rapid growth generated by cruise ship visits and such tourist attractions as the world's longest zipline, Moulton says. While retail space is essentially non-existent now, Moulton is both hopeful and optimistic that growth and revenue will allow Tongass FCU to someday invest in a downtown Hoonah location. For now, borrowed space for meeting with members in the multipurpose building/canoe shed and an ATM in a vestibule at the shed are getting the job done.
A Stocked ATM
Tongass FCU's sponsor in Kake (population 543) is the Kake Tribal Corporation, and the credit union operates in space in the tribal corporation building with an ATM positioned at a local gas station/market. This microsite is staffed by Microsite Associates Charlie Duncan and Kenny Bean, two infectiously enthusiastic young employees who explain that before Tongass FCU arrived, the only available ATM might have cash but more likely would be empty—for months. 
"Just having a reliable ATM is huge," Duncan says of the financial services that Tongass FCU has brought to Kake. 
Bean takes pride in explaining why a routine account transaction might take two hours of establishing trust with someone who's never had a savings account but adds, "Everyone knows everyone here, and I'm helping people I've known all my life." Duncan and Bean run the microsite but also engage in outreach with the school, delivering periodic financial literacy programs to high school and younger students.
"Another big challenge is our own expectations of what a branch should be," Mickel says. Whether it's a budget ATM or mobile teller stations built by a local woodworker that are "darn cute," Mickel proclaims that "fancy stuff would be nice, but you don't need that." Instead, the credit union relies on the authenticity of its staff and a culture of mutual support that is a consequence of life in small, isolated communities.
In Hydaburg (population 380), the local school sponsors Tongass FCU and provides a small office in the school building, which is also the de facto community center. The credit union delivers lobby hours, an ATM and trusted resources for helping residents better manage their money.
Finding Staff Is the Biggest Microsite Challenge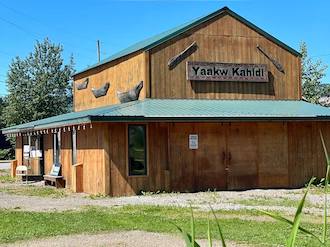 Tongass FCU has a fifth microsite in the planning stages, poised to open as soon as the biggest challenge is met: hiring. 
While education, expertise and experience would be welcome, "I don't need it, and I don't have it," Mickel says. Instead, the credit union seeks people who are trusted and appreciated by the local community, who can balance their drawer and restock the ATM. The rest is supported by real-time video conferencing or chat messaging that allows a remote microsite administrator to get instant answers about member needs or "How do I…?" advice. 
"The expertise comes from our network of managers," Mickel says. "Any help they need, they get quickly via video chat. We have a pretty strong network of support." 
In Kake, Duncan confirms that support from remote management can be the difference between success and frustration for microsite associates.
Asked if the microsite model could be replicated for other underserved communities, Mickel is quick to emphasize the importance of buy-in by local leadership—whether it is the tribe, school or business association. The microsites are possible because the community and leaders have a stake in their success. Local sponsors might donate space, but they also provide critical endorsement that results in almost everyone becoming a credit union member. 
High adoption rates, low overhead costs and creative thinking also are key to making the microsites viable. Tongass FCU microsites don't always break even, but some have begun to turn the corner and support themselves; the others are moving in the right direction. 
But Mickel emphasizes "that's not the point. If we're not doing something, how are we different from a bank? Our members are our shareholders, and they should be the ones receiving the value."  cues icon
Longtime credit union advocate Keith Kasmire lives in Virginia.