3 minutes
Key governance lessons from the onboarding experiences of two younger-than-average directors
CUES member James Sackett wanted to be involved in his community in some way. He had always known about and loved the idea of credit unions. So, when he moved to Minneapolis and joined a credit union in nearby Burnsville, he reached out and started the process of joining his CU's board.
Similarly, CUES employee Kari Sweeney wanted to volunteer in her local Wausau, Wisconsin, community, for a mission she's passionate about. She loves reading, so when a seat opened up on her county's library board and a friend encouraged her to check it out, she made an initial call and then followed up six months later.
Now Sackett is the volunteer vice chair of the board at $1.3 billion Firefly CU and Sweeney is the volunteer vice president of the Marathon County Board of Trustees and a director of the broader Wisconsin Valley Library Service. Professionally, Sackett is a senior director at UnitedHealth Group and Sweeney is CUES' director of supplier relations.
Both of these self-starters called their respective volunteer organizations to express their interest in serving. But it's safe to say that most directors don't come to board service that way. In a recent CUES podcast, How to Recruit, Retain and Engage Millennial Directors, Sackett—a millennial—describes some key places to look for young directors, including local colleges or universities. Oftentimes, he says, a professor or other school official is very happy to recommend a student or recent graduate for a possible volunteer role.
Sackett, who was named the 2018 CUES Distinguished Director at last year's Directors Conference, also describes in the podcast why having younger directors on your board can be helpful:
Diversity of perspective—Diversity of age on your board can bring diversity of thinking, which in turn can generate more robust strategies for your credit union.
Bench strength—When longer-tenured board members start to move on, you'll have fresh faces who already have some knowledge of your credit union's governance.
Future leadership—Companies that really succeed in the long term bring future leaders in a level or two below where they ultimately want them to be working. Most times, future chairs build on what they've learned being committee members and directors.
Representation of a target market—Credit unions often talk about the future being in serving younger members. And, Sackett notes, the millennial demographic is a very large group!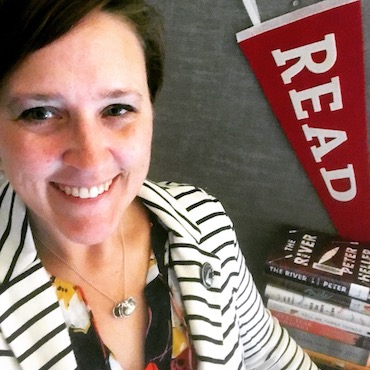 Interestingly, being a millennial is not on Sackett's list of critical traits for directors. If a credit union is recruiting young people just to check a box, it's not worth the effort, he says in the podcast. Having life experience, being able to think critically and having perspective to offer up at board meetings are far more important. Intellectual curiosity is also helpful, he notes.
Sweeney, who identifies as a member of Gen X, took advantage of an invitation to attend this year's Wisconsin Library Association statewide meeting. Such educational events help those leading libraries make key decisions, including "what's better, offering 100 programs with 30 people at each or fewer, more highly attended events?" she says. Of course, the event Sweeney attended parallels the learning opportunities we offer at CUES for directors in the CU industry.
Sweeney has some great ideas for new directors to take to heart. When a new director joins the library board, "they give you a giant binder, eight inches thick, with lots of information," she says. "Take a moment and block off some time to review the basics. Give yourself the grace to know you won't know everything right away.
"Also, don't be afraid to ask questions," she adds. The current leaders "prepare you for sure. They want you to succeed."
Lisa Hochgraf is senior editor with CUES.